Being All Ghey With My New Boots
Even though the temperature is still in the upper 80's here in Austin, it is officially fall which means we are in boot season.
I looooove me some boots, fella. L-O-V-E me some mutha-truckin' boots!
I saved and saved for my new olive green boots. I went without lattes, new clothing, and fancy make-up so that I could purchase these and bring them home to live in my closet.
The first time the temp droped below 90 degrees, I put the new boots on and made Dale take my photo.
Oooooooof coarse I did, right?
Here are the boots: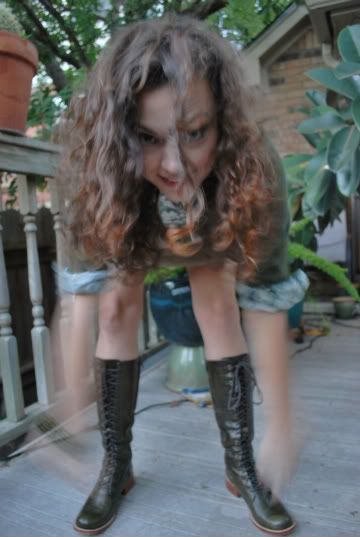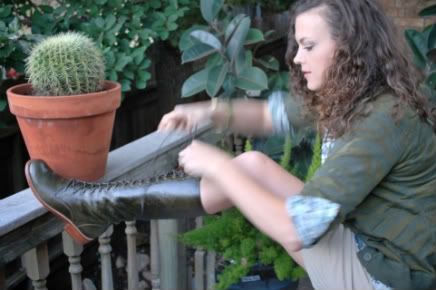 I think I will wear these to the Deer Tick concert I will be attending tonight.
In Other News:
It looks like I will be having surgery on my spine to finally get rid of this pain. Listen, I have tried just about everything under the sun to help my back and if anything, things have gotten worse. They want to do a foraminotomy but need to run an EMG to make sure they know which cervical disc is causing me problems. The EMG is scheduled for Oct 22nd. If that does not give them the results they want, I have to undergo another test that is more invasive. Eeeek !
I need a long white wig. No bangs...preferably with some soft curl.
I am watching a re-run of SNL and Ricky Martin is performing Livin' La Vida Loca. He moves his hips around like they built on a swivel. Crazy.
How old are the Jack Ass dudes? They are doing another movie. I swear, Knoxville is pushing 40 and is still taking crotch shots like a 25 year old. Hahaha! Ouch!
That is all.
Review of the Deer Tick show in the near future.