Smells Like the 90's part II
These songs are the ones that brought back the most memories for me as Dale and I watched VH1's best songs of the 90's. THis is part II so I am picking songs from the list that came out between 1994-1999. Remember, I did not like all of theses songs...they are just the ones that pulled forth memories or strong feelings. In this part of the 90's, I really was into The Black Crowes, STP, Nine Inch Nails, and White Zombie. I was also really starting to appreciate older stuff like Janis Joplin, The Doors, Led Zeppelin, Three dog night, The Band, The Beatles, The Beach Boys, Queen, The Rolling Stones, Chicago, and Fleetwood Mac., I worked at a classic rock radiio station from 18 to 22 (as a DJ and as a promotions girl) so I soaked it all up. Here is what I looked like during this era:
Cripes! I obviously was not afraid of skin cancer. I was tan enough to be a cast member on The Jersey Shore!
Anyway, let's move on shall we?
Here we go!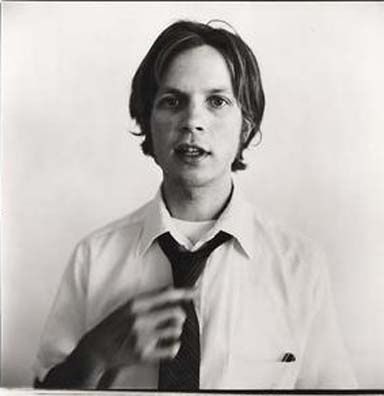 Beck - "Loser" (1994, #10 US) I did not know you could do what Beck did to music. I had no Idea. I bought this single but not the full album. Then, Odelay came out and I had to buy that. Fun stuff for a teen.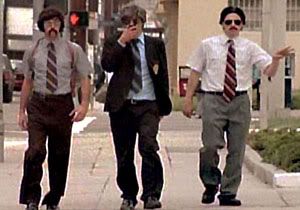 Beastie Boys - "Sabotage" (1994) This was probably my favorite music video of the time. I still like the song. I had tickets for the Beastie Boys/Rage Against the Machine tour titled "Ryhme and Reason." Before they made it to Texas, Rage broke up. I was sooooooooo upset.
Lisa Loeb - "Stay (I Missed You)" (1994, #1 US)
Every girl sang along to this song, including me. I would pretend that I didn't, but I did. Heck, I still do.
Collective Soul - "Shine" (1994, #11 US) I met the dudes in Collective soul some time in the late 90s. They came to town to play a medium sized venue and the radio station I worked for sent me to the sound check. I didn't return for their full set. Just not my bag, baby. I did take a picture with one of the guys and I remember he dug his fingers into my waist really hard right when the photographer said "three!" You know, how they say ooooooone, twwwwwwwo, three! Anyway, it made me turn my head and look at him all surprised like. He thought it was really funny. I thought he was a creep.
Blues Traveler - "Run-around" (1995, #8 US) This song had harmony. I started practicing harmonies again (after a hiatus) right around this time. This song helped.
Oasis - "Wonderwall" (1995, #8 US) You loved Oasis. I loved Oasis. Liam and Noel did not love Oasis. No more Oasis.
Fiona Apple - "Criminal" (1996, #21 US) I loved everything about this song. I wanted to sing like Fiona. I wanted to look like Fiona. I wanted to write like Fiona. I also wanted to eat, so the looking like her bit was not going to happen. Notice Fiona and I are in similar poses in our photos. You can tell who is who as I look like I might have just eaten Fiona and she looks like she just purged her nightly meal of brown rice and laxatives..
The Fugees - "Killing Me Softly With His Song" (1996) When this clip came on last night, as Dale and I lay in bed, I threw my hands up in the air and yelled "that's my jam." Hahahaha! One Time!
BLACKstreet - "No Diggity" (1996, #1 US) I remember being at the roller skating rink watching little kids dirty dance to this song. I mean, they were little kids! It was gross. I still liked the song. It was not the songs fault that those kids didn't have a good upbringing.
Missy Elliott - "The Rain (Supa Dupa Fly)" (1997)
This was one of the first hip-hop songs that I actually appreciated (well, except for some stuff the Beastie Boys). Before this, I would often turn my nose up to anybody that tried to make me like pop, or hip-hop. I would yell "WHERE ARE THE INSTRUMENTS?" And then I would turn up Lemmy and make you listen to Ace Of Spades until your eyes bled. Missy sort of opened the door for me into really understanding that making a hip hop record is actually quite a creative ordeal. She made things all right. I ended up starting to like some Wu-Tang Clan (they ain't nothing to fuck with ya'll), some NWA, De La Soul, and the Fugees. My good friends Jeff and Danny also had a lot of influence on me allowing hip-hop into my musical realm.
Third Eye Blind - "Semi-Charmed Life" (1997, #4 US) Ugh. My boyfriend bought me this CD because he thought I liked Third Eye Blind. He could not have been more wrong. I broke up with him a year later. It was about a year too late.
Spice Girls - "Wannabe" (1997, #1 US) Mutherfucking Spice Girls! AAAAAAAAAARG! Haaaaaaaaated those broads!
Meredith Brooks - "Bitch" (1997, #2 US)
Gawd. I fucking hated this song so much! I didn't know how much I could hate music until this piece of shit played on the radio.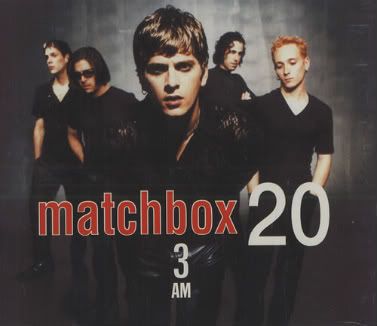 Matchbox Twenty - "3 A.M." (1997) AAAAAAAAAAAAH! I HATED THIS SONG AND THIS BAND! The radio stations in Lubbock could not play this shit enough. I'm looking at you, z102.
Marcy Playground - "Sex and Candy" (1998, #5 US)
This song takes me back to Crickets in Lubbock, Tx. Where I would hang out with all of the other college kids, sucking down beer and cigarettes, talking about bullshit. Good times. I don't think Lubbock actually played Marcy Playground until 1999 or 2000, but whatever. Things take longer to get going in West Texas.
Shania Twain - "You're Still the One" (1998, #2 US) My boyfriend and I broke up around the time this song came out. It would make me cry when It came on the radio. What a puss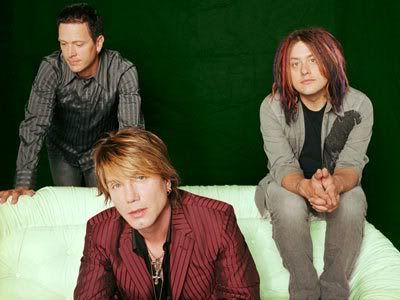 Goo Goo Dolls - "Iris" (1998) What's wrong with the lead singer of the Goo Goo Dolls? He looked like he had plastic surgery back when this song came out. And that hair! Ugh. Never the less, I remember late nights when I would be driving around all alone and this song would come on the radio. I would sing along and then hate myself for singing along. To redeem myself, to myself, I would quickly throw some Queen on belt out Somebody to Love.
We done, ya'll!