Be Your Bro
A few more photos from yesterday: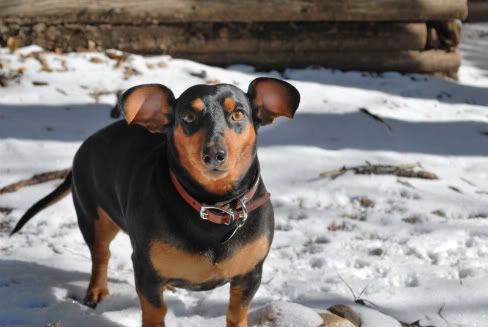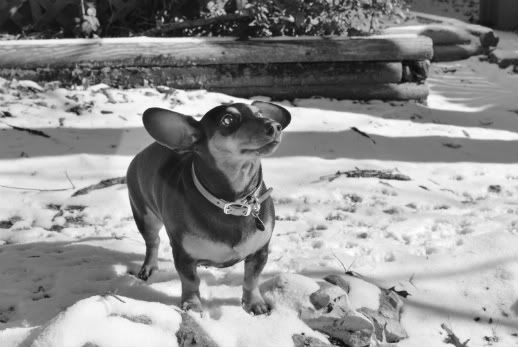 Charlie really is a handsome fella.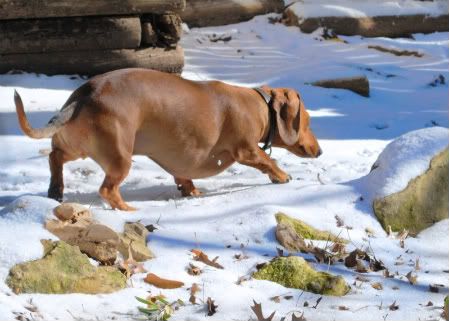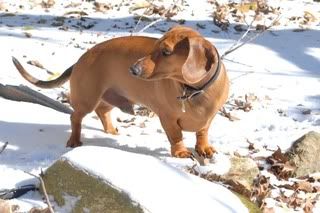 Cooper stayed in the snow long enough to do "his business" and then he hustled his butt back into the house.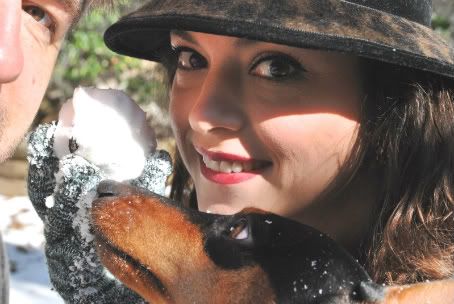 Ooops, Dale had the camera zoomed in when he took this pic.
In Other News:
I have a papercut on the pad of my ring finger which makes typing painful. Especially when I use the letters "s" and "w." Hey, "S.W." Are my initials. Koooooooky.
I just pre-ordered Screws Get Loose, the new LP by Those Darlins. Here is their video for the song Be Your Bro
This song could be featured in the soundtrack of a movie about me in my early twenties.
They are going to be here for SXSW in March and back again in April to play at the Mohawk. Let's go, ok?
swswswswswswswswswswswswswwwwwwwwwwwwwww
Ouch!