Beard Contest Part 3: Fiercest Chops
Before we get into pictures of the fiercest chops, allow me to introduce you to the judges:
From Left to RightLLaurie Gallardo (KUT FM Austin), Allen Demling (Austin Facial Hair Club/future city councilman),Houshang Ghaharie (Emo's/Mohawk, Bryan Nelson (Austin Facial Hair Club/Australian Cattle God Records)
Here is a little tidbit for ya- Dale works with Allen...Judge #2. Allen also happens to be another big
Hacienda
fan. Whoop!
Another tidbit- Houshang is the best bartender in Austin. If you have ever been to Emo's you have probably seen him in all of his glory. Dude is all about business when he is behind the bar. You will get served.
Ok, here we go:
The first contestant to step onto the stage-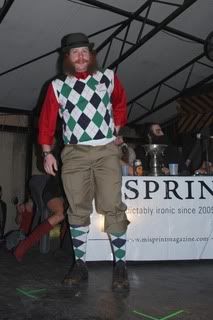 Nice socks.
This guy is who your parents warned you about:
don't take candy from him nor should you climb into his van.
His name is Kong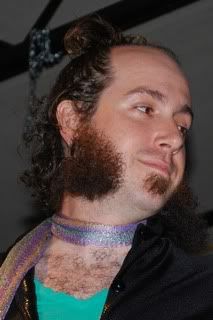 I did not make that up.
Those are some serious chops!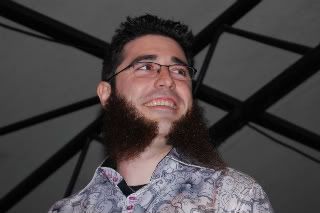 Gotta bust out the tape measure
Oooooh, fancy photo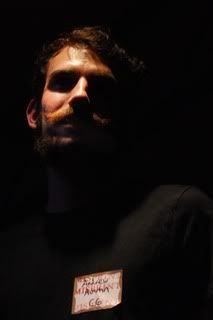 Let's wrap it up with one of my favorite things...a man slap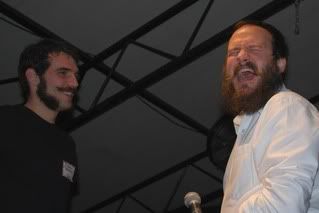 Backhand style, all up in it.
Best groomed is next. I'm going to have to only show you a select few pics as just about every dude in Austin (and one dude from Lubbock) entered this category.