Beard Contest Part 1: The Grooming
Before traveling to the Fifth Annual Misprint Magazine Beard and Moustache Contest, in which he was registered to compete, Danny asked me to help him groom his beard. Make it look as large as possible. Here is a before shot: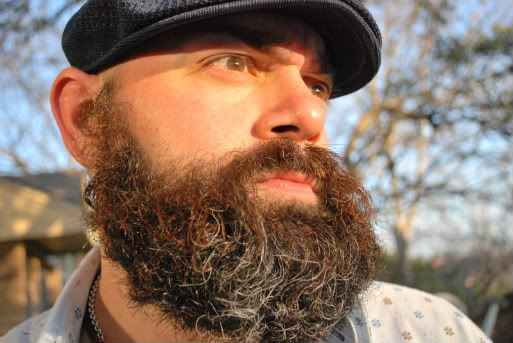 He washed it, and I used some of my fancy "angel drops" to prep the beard. Next, I took out the pic and blowdryer.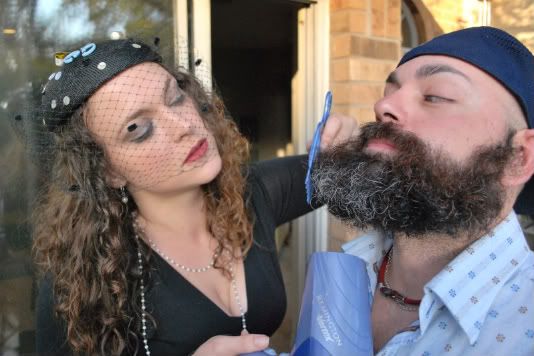 What's that you say? You like my hat? Well thank you! Yes, those are a bunch of sewing materials adorning the top of my hat. I bought that hat a few weeks ago because it was so bizarre. I could not leave the store without it. Had no idea where/what I was going to wear it to. I think it's perfect attire for attending a beard and moustache contest. Perfectly randome attire.
Now we just gotta finish this beast off with a little hair spray.....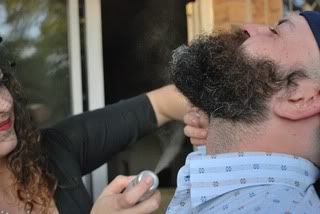 Blam-O!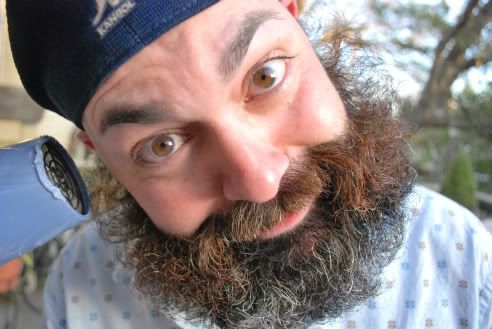 That is beastly.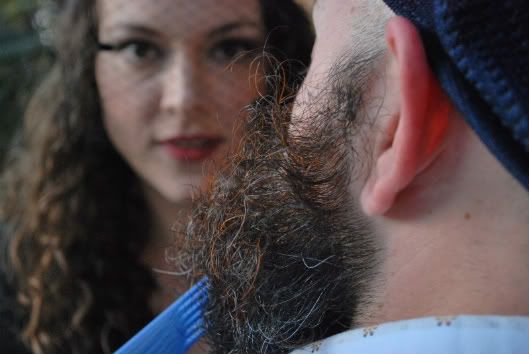 Check out the red hairs.
Danny was pleased with the results.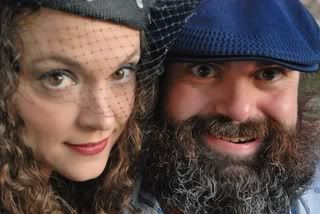 With the grooming complete, we hopped into the car and made our way to the show.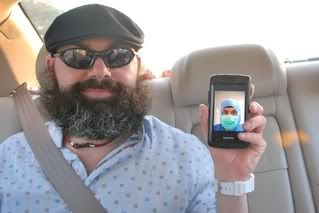 Danny gives us a look at how he has to cover his hair when he is in the operating room:
Nice.
Grab yourself a snack, kids. It's gonna be a long blog ride. The actual contest was about 4 hours long and highly entertaining. This may turn out to be a 3 part series. Heck, maybe 4. I don't know. I'm overwhelmed.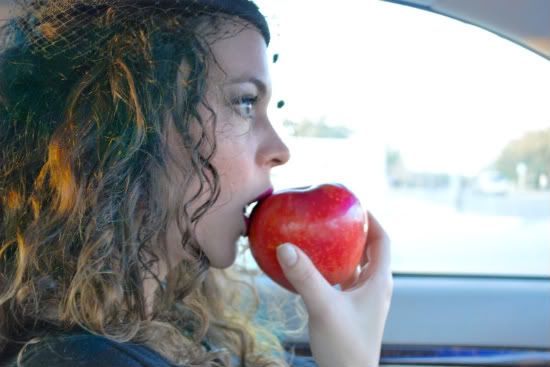 See you on the flippity-flop.