The Beard
This here is my buddy Danny. Danny and I go back almost 14 years. He was my first neighbor when I moved out of my parent's house. I hung out with a bunch of dudes all throughout my early twenties. Danny, Jeff, Mike, Nick, Lee, Clint, and Dale. Good times and fond memories. I eventually married Dale and am still friends with all but one of those sums-a-bitches.
Danny flew into Austin, this past Thursday, to hang out with the husband and myself.
I began looking online to find something fun to do. Live music? Maybe. A good movie? Nah.
The Fifth Annual Misprint Magazine Beard and Moustache Contest happening Tonight at the Mohawk?
YES!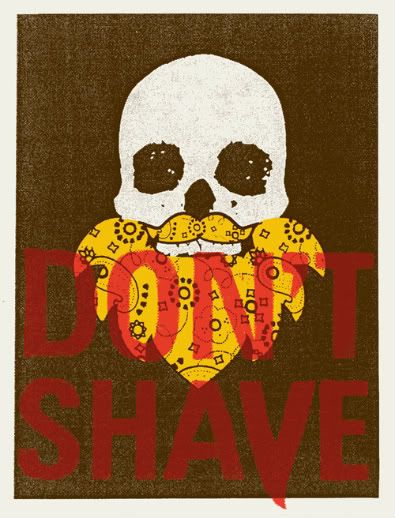 Credit
"Sponsored by Misprint Magazine and the Austin Facial Hair Club
This is it! Brace your brain, your beard and your liver for the facial hair event of this young millennium. Hosted by standup comic, KLBJ DJ and 2004's "Funniest Person in Austin" Matt Bearden, this event draws an amazing set of competitors from around the world. Expect this year to be even crazier. DJ Andy the Mouth and DJxHC provide the jams, along with a live performance by Salesman! Drink specials and giveaways all night!"
The Categories:
Gnarliest Beard
Sweetest Stache
Fiercest Chops
Freestyle Facial Hair
Best Groomed
Ladies
Danny and Dale went to the Shangri-la in east Austin to register for the event. Tonight, the contest at the Mohawk. I hope he walks away with "gnarliest beard" but I think we will all be happy walking away with just the experience of it all.
Dude hasn't even been growing his beard for that long!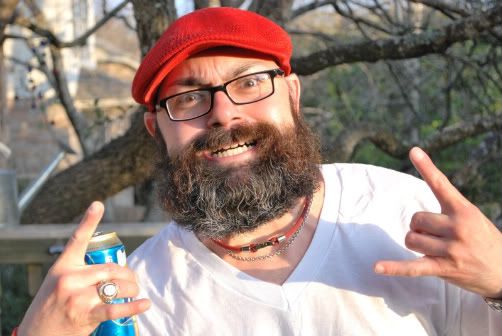 WIsh him luck!