Prime Rib Dinner (PRD) Part II: Tirzah's Photos
I like how everybody is spaced apart in this picture. I don't remember what was happening as I had 3/4 of a bottle of Pinot Noir that night.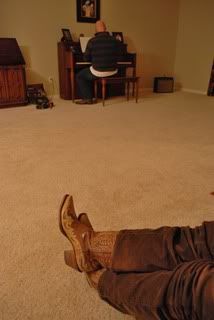 Them there pointy boots belong to Marna. Her husband is the fella playing the piano.
Ah yes. The hooping begins.
Are you ready for the best photo of them all?
I don't think you are.
Really, take a moment to inhale through your nose and exhale through your mouth. Do this a few times.
center yourself.
Relax your shoulders. Man, you are tense. Tough week?
I have something that will help with that stress you are carrying around.
Here it is: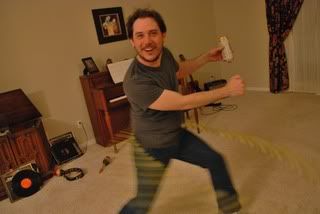 BAM! Wahh------hahaha---hahahahaaaaaaaaaaaaaa!
I think this should be the photo used in Josh and Tirzah's Christmas card.
In Other News;
So do you remember in the previous post when I told/showed you Dale's "one day moustache? It was a creepy looking handlebar moustache. Well, the next day he removed the handles from the bar and gave us the "cop-stache."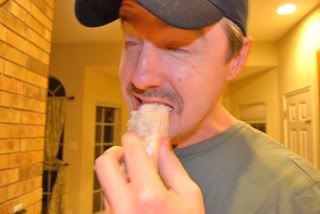 BING
BANG
BOOM
That is all.