SXSW:Thursday-day
Our SXSW Thursday started with some day shows at Waterloo Records. I would show you what I was wearing, but we forgot to take a picture. I will tell you that my outfit reminded Dale of Rango's coloring. You know who Rango is, right? Funny movie.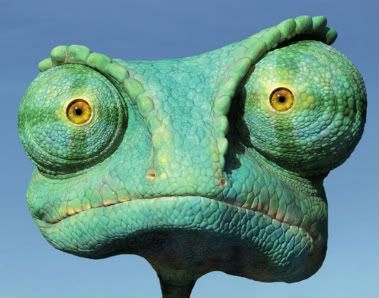 That's Rango.
The first band was The Naked & Famous from New Zealand: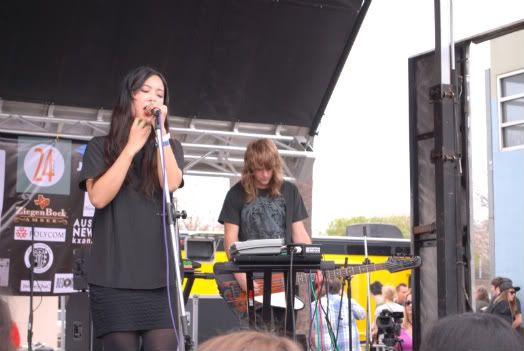 This gang did not play the type of music I typically listen to, but I enjoyed them. The gal singing had a really clear voice and would put her palm up and push it out towards the audience like she was giving invisible high fives. I dug it.
Up next were The Greenhornes! I have been wanting to see these dudes for quite some time.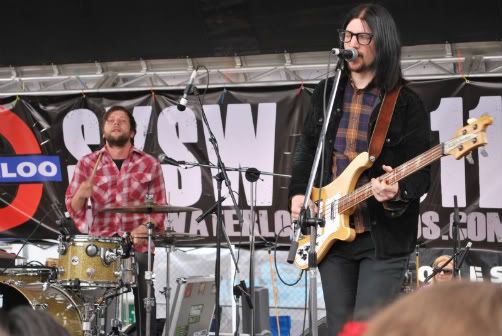 Each member of the band was excellent. Truly excellent.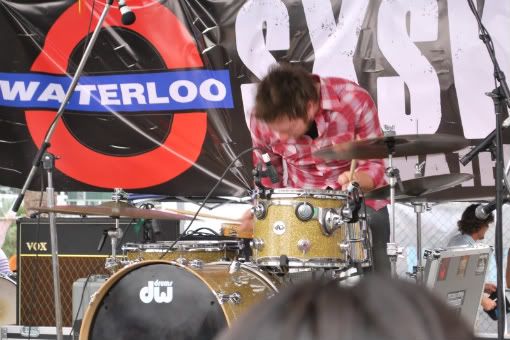 But the drummer was like no other, my brother. I mean this guy was goooooooooooo-pause for a breath-ooooooooood!
You can read a MUCH better review of The Greenhornes over at
Dante's Blog
Dante (from Hacienda) is actually touring with The Greenhornes so he gets to hear them night after night. Therefore, his review is quite accurate.
While we were watching The Greenhornes, I saw Jack White (of The White Stripes, duh) exit this black and yellow trailer and walk over to the side stage to check out some Greenhorn action. I guess that should not have been a big surprise seeing how the drummer and bass player (Patrick Keeler and Jack Lawrence) were both in The Raconteurs with Jack White. Jack Lawrence is also in The Dead Weather with White. Keeler and Lawrence also played on The Album Jack White produced for Loretta Lynn -Van Lear Rose.
I love that album.
Here's Jack!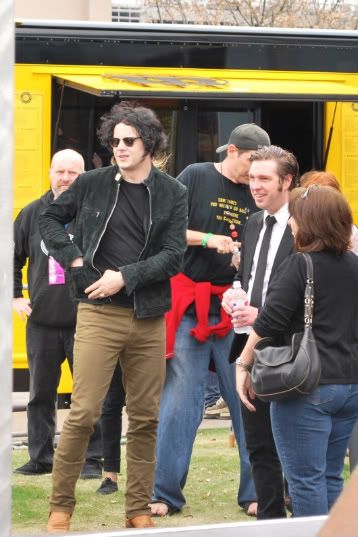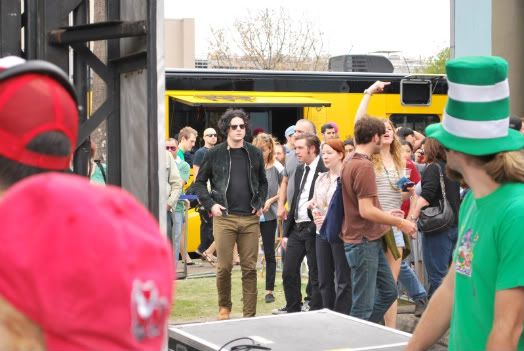 After The Greenhornes, Dale and I popped into 24 diner for some brunch. I ate the best waffles of my life! We sat next to a dude that chatted us up and made us laugh. He left before we did and when it was time to pay our bill we found out that he paid it for us. NICE!
We left the waitress a fat tip and went back home to rest and prepare for the night shows. I'll have those pictures and accompanying stories for ya in the next post.