Beard Contest Part 10: The Winners!
The three finalists for Best Groomed were:
These dudes
This dude took first in this category: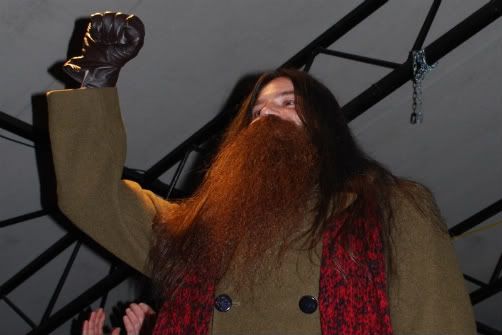 Burke T. Kenny (Olympia, WA)
Ladies finalists: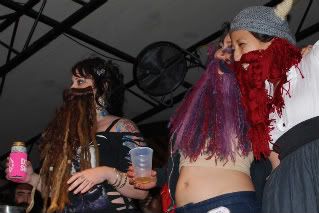 good jaerrrrb!
This chick and her dreds took first:
Aime Hammons (Austin, TX)
This chick took the prize of a movie star kiss from one of the judges
totally unexpected
Freestyle finalists: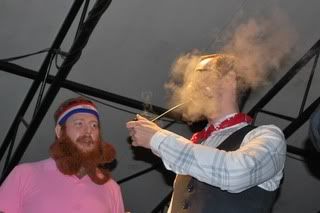 "hey man, nice pipe. Can I have some?"
Ahhhhhhhh yeah, that's the good shit.
Don't leave this dude out of the puff-puff action!
The man in pink wins it!
Alex LaRoche (Austin, TX)
Fiercest Chops Finalists: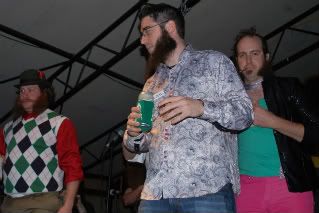 Mr. Pink pants took first-
Kris Elkinton (Kong) (Austin, TX)
Sweetest "Stache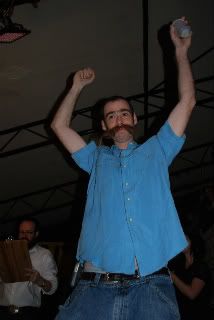 Mr. Moustache Wax, FTW!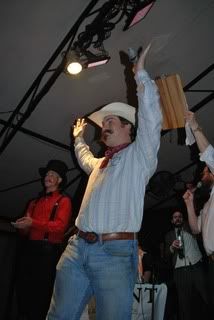 Taylor Welden (Austin, TX)
Gnarliest Beard Finalists: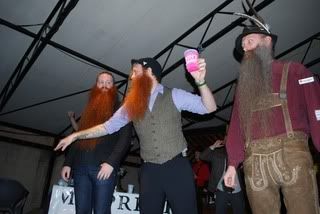 Two red beards and a grey.
WINNING!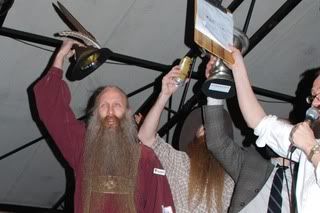 Aarne Bielefeldt (Willits, CA)
Freestyle winner took a stage dive right after the Gnarliest Beard winner was announced: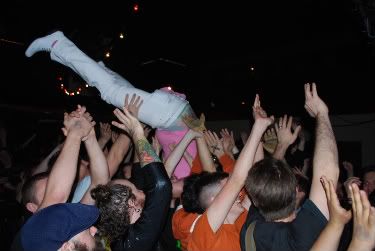 Good stuff.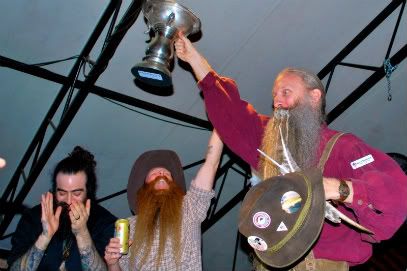 His beard is so frothy because he just drank beer from his trophy.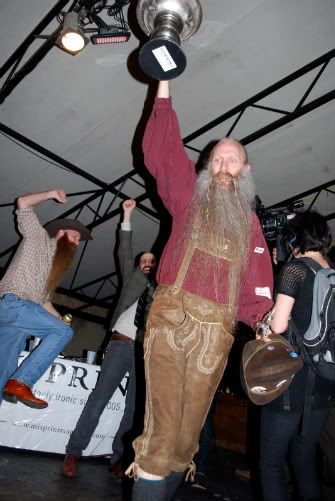 Weeeeeeeeeeeeee are the champions my friend!
Hug it out: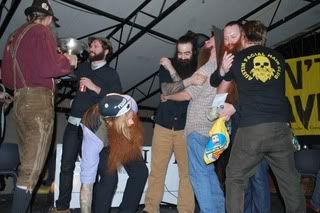 I guarantee that Misprint Magazine/Mohawk's Beard and Moustache competition had more hugs that any other beard and moustache competition....ever. That's Austin for ya.
More Hugs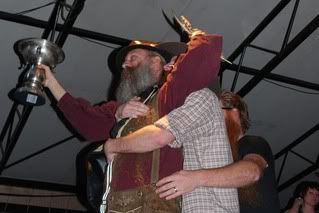 Preparing to stage dive..er...stage sit and lay down. Is it lay or lie down? I never could get that straight.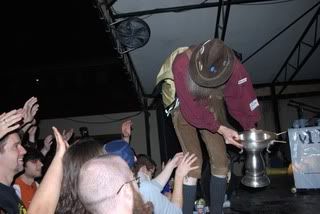 VICTORY!
Thanks for hanging in there through ALL 10 POSTS on this subject matter.
We done, son!