Beard Contest Part 6: Billy
Oh my gosh! I totally forgot about the special guest judge that showed up about halfway through the competition!
Ladies and germs, I give you...................
Billy Gibbons!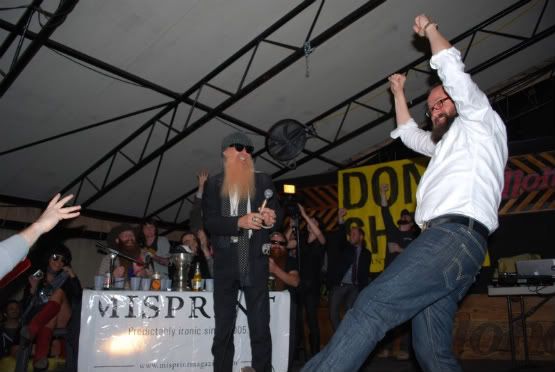 ZZ Top Ya'll!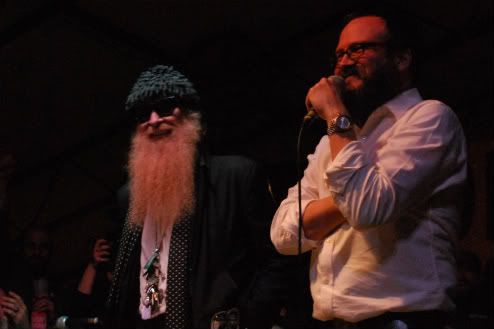 The first thing I noticed about Billy was that he is Wee.
As a guitarist, he is a giant. As a person, he is wee.
The second thing I noticed was his teeth and the almost blinding shade of white they are: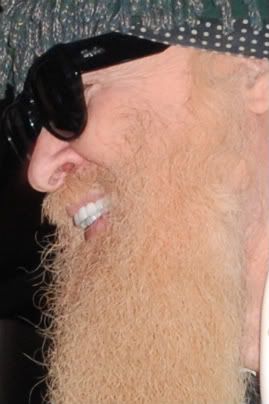 Hollywood style
The third thing I noticed about him was his flair. He has the hat, the strange eyes on his jacket, the polkadot scarf, the sunglasses, and the collection of keys and what-nots that he wears around his neck.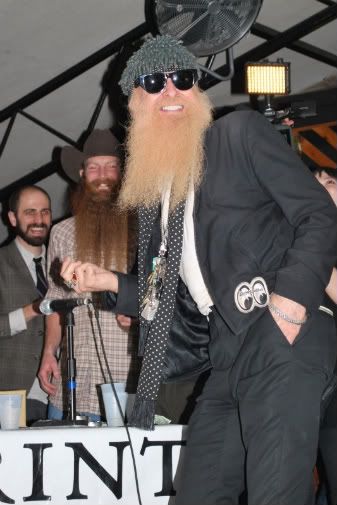 Dude hung out, onstage, for the rest of the night.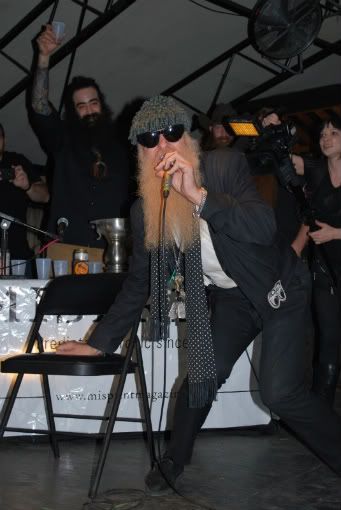 Pretty cool, Billy.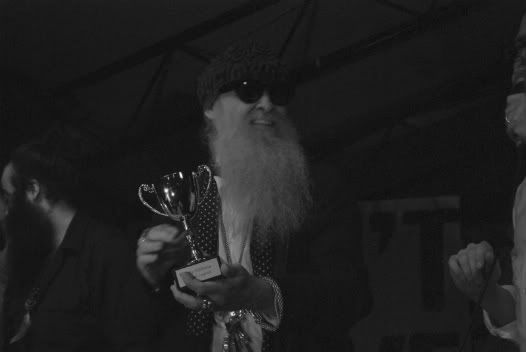 They gave him a trophy for being a bad ass or something....I forget exactly what it was for.
Bonus Photo:
You can see me in the corner with my camera and crazy hat, just clickin' away.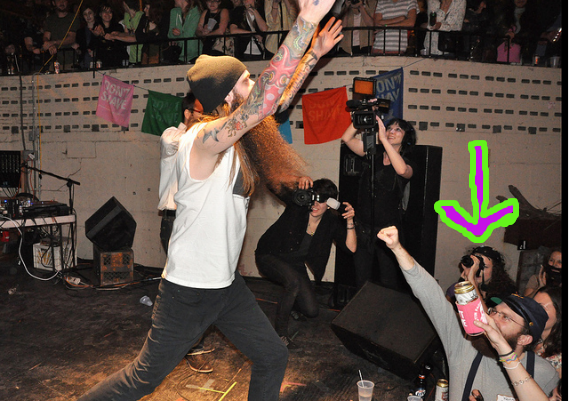 Credit
I promise...the ladies will be the next post. Maybe. Haha!