SKIN
I love skin products. SPF moisturizing lotions, toners, tonics, scrubs, masques, peels, exfoliators, serums, and refiners.
Love them all.
Here I am with my newest black peel masque (or mask, if you prefer). I like peels because I pretend like I am peeling off my own skin when I am removing them.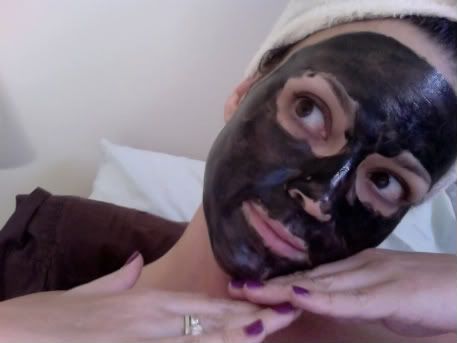 Here I am right after I removed the masque. Ahhh, so fresh and so clean!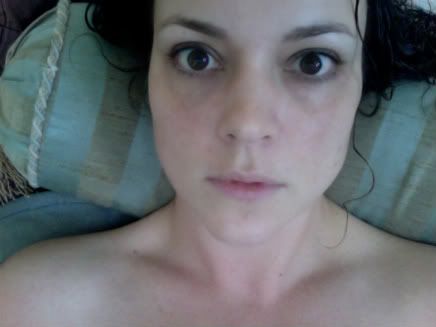 You would think that, because I love skin products, that I would love going to the spa for a facial. Nah. I went for one a few weeks back and it was ok. I'll try it out again but so far, I like doing it myself.
Here I am crossing my eyes. Your welcome.
When I was in my early twenties, I hung out mostly with dudes. They let me give them little mini-facials and, in return, I would shave the back of their necks for them. Hey, when you don't have many girlfriends, you have to improvise. I learned that the peel masque was not the best thing to put on a guy that was sporting a 5 O'clock shadow. So remember, before applying a masque to your masculine friend, stubble is trouble.
That is all.