If You Pin It, It Will Come
A while back, I pinned this photo to my "what to wear" Pinterest board.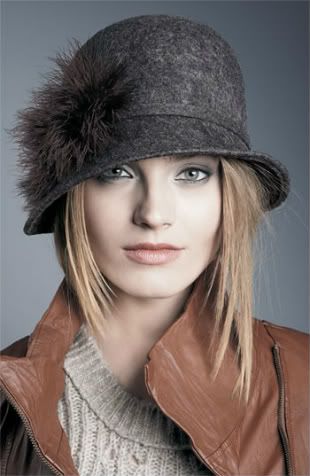 Awesome wool hat with a fuzzy feather.
Well, I saw that exact hat while out shopping today, but opted for the green/brown version:
I already have a cute grey hat but I did not have a cute green hat with a brown feather until this afternoon.
The power of Pinterest, people. That's what I'm talking about.
I'm off to pin pictures of piles of money.
: )