A Lichtenstein Halloween Part:1
Do you know who Roy Lichtenstein is? Sure you do. He was an artist, specializing in pop art. In fact, his work is what defined pop art as we know it. Here, let me show you:
Lichtenstein used thick lines, bold colors and Ben-Day dots in much of his work.
Here is a short description of Ben-Day dots (printing process) taken from Wikipedia:
"The Ben-Day Dots printing process, named after illustrator and printer Benjamin Henry Day, Jr., is similar to Pointillism. Depending on the effect, color and optical illusion needed, small colored dots are closely spaced, widely spaced or overlapping. Magenta dots, for example, are widely spaced to create pink. "
Instead of using a printing process, Lichtenstein hand painted his work using a paint brush, oil and magenta paint. I used the flat round end of a wooden dowel rod and red halloween paint that I bought on clearance last year.
Not too shabby, eh?
My friend, Miss Bee, actually gave me the idea. She saw a photo floating around pinterest of a gal that was transformed into a "Lichtenstein girl" with the help of MAC makeup artists.
Here are a few more pics. I'll have more up tomorrow or the next day. It was too much fun.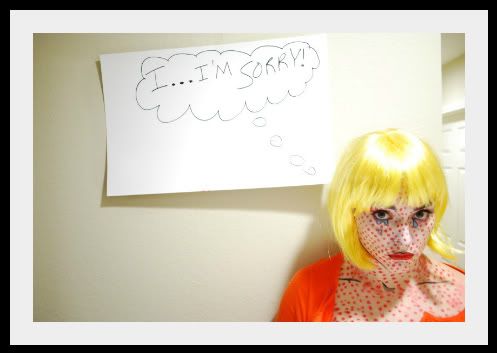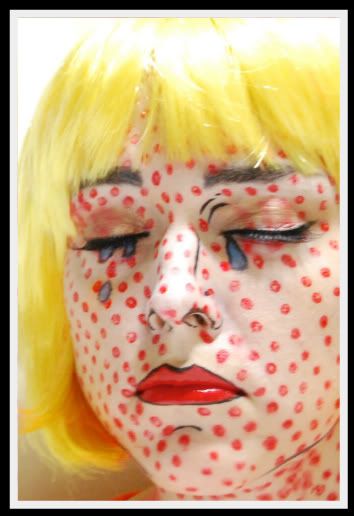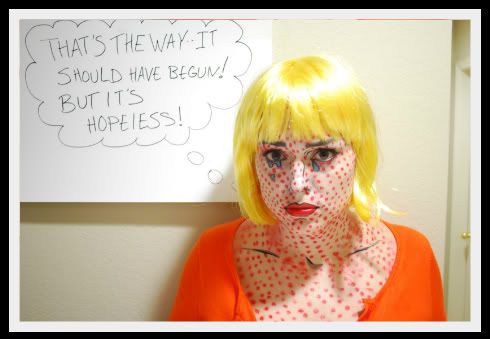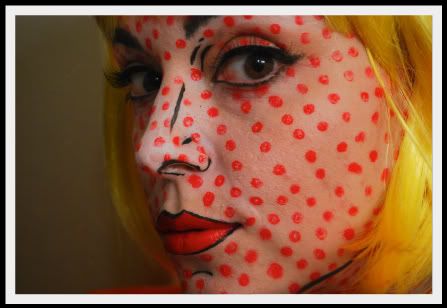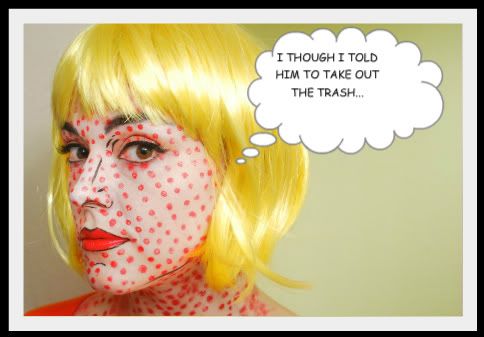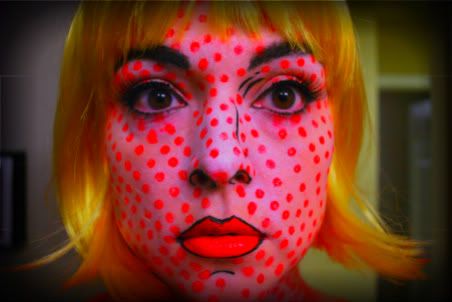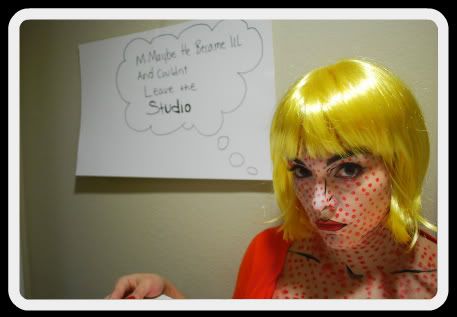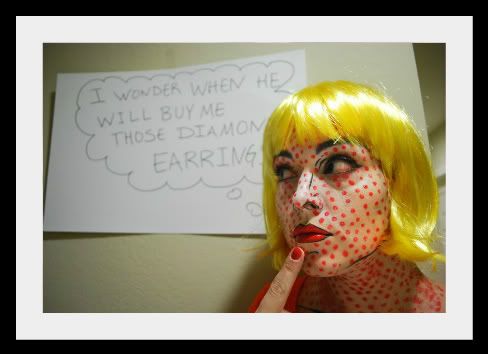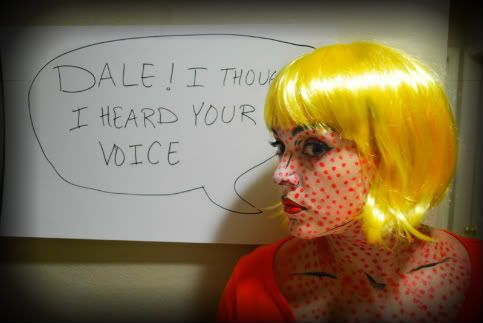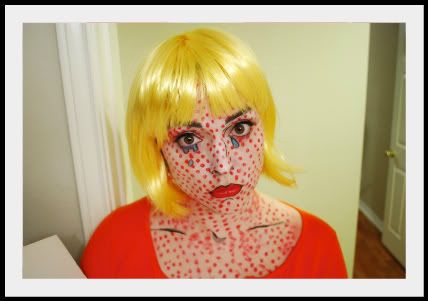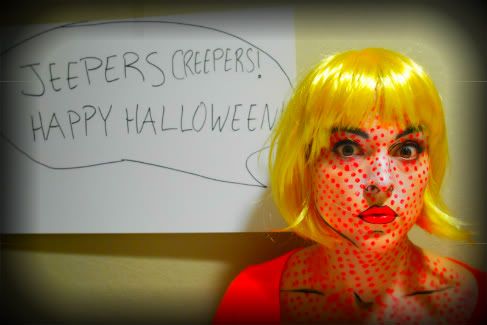 P.S. You are not seeing things. I have tears in some photos and not in others. I started out without them, and then added them (make-up) after the first half of the "photoshoot."