I Don't Need No Stinkin' Wallet
A long time ago, Dale accidentally left his wallet in his jeans and ran them through the wash. He removed everything from the wet wallet and placed the wallet on a shelf to dry. In the mean time, he grabbed a rubber band and secured his ID, credit cards, and FreeBirds frequent eater card together.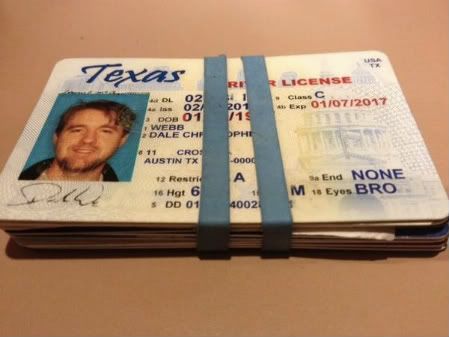 I took this picture today. Ya see, Dale is still using a rubber band as his wallet. He says wallets are bad for your back. He don't need no stinking wallet.
My husband, the minimalist.