Talking With the Dog
Me- "Cooper, you are such a good dog. So sweet. You grew out of your puppy ways some time ago and now you are the picture of obedience."
Cooper-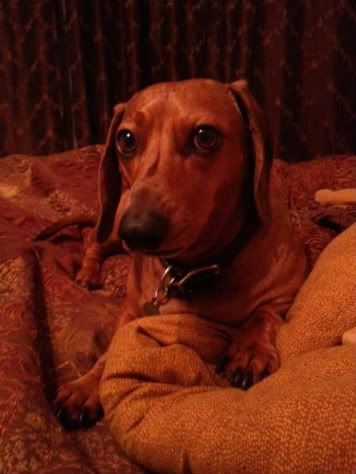 Me- "Now your brother, Charlie, on the other hand....well.....he is not quite there yet is he? Do you want to know what that little bastard did the other night? Huh? Do you wanna know?"
Cooper-
Me-"He done stole Dale's brand new slipper and ate the leather string right out of it. see for yourself"
Cooper-
"Son of a bitch!"
Charlie-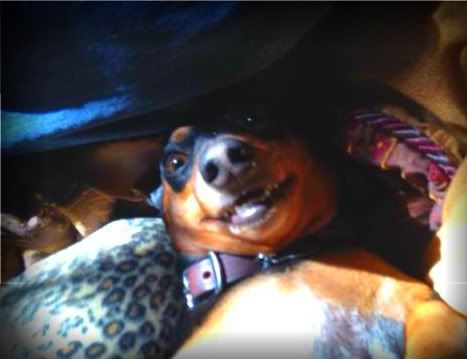 The End.