Misprint's 6th Annual Beard & Moustache Competition: Part 2
Let's start things of with a little crowd surfing, shall we? If you watched
Whisker Wars
on IFC you know who Phil Olsen is. If not, I'll just tell you real quick like, mmmm-kay? Phil is "the founder and self-appointed Captain of Beard Team USA"-
from Phil's Whisker Wars bio.
More importantly, he is not in his twenties which is the appropriate age for crowd surfing. I'm in my thirties and would never consider doing this. Not with my neck and back problems...now way Jose! Somehow, Matt Bearden was able to talk Phil into risking his 63 year old bones into the young mans game of crowd surfing. See for yourself:
Austin crowds are the best! They handled that fella like a new born baby. Gentle as can be....nothing to fear! Kudos to Phil for trusting the Austinites.
Here are some more shots of bearded men:
Myk O'Connor's Beard: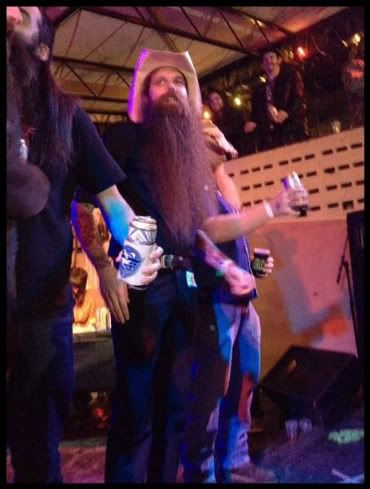 He won "Gnarliest Beard" that evening.
Jack Passion was going for the "Gnarliest Beard" title as well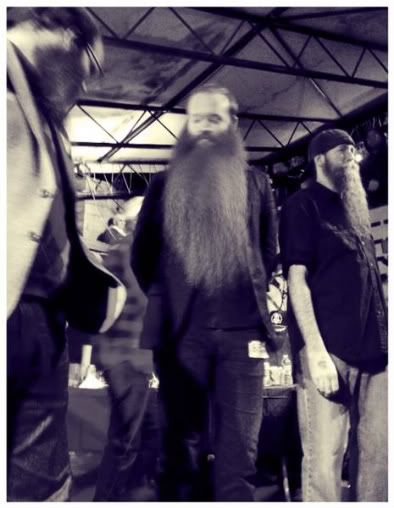 but the dude can't catch a break in Texas.
Aarne Bielefeldt going free style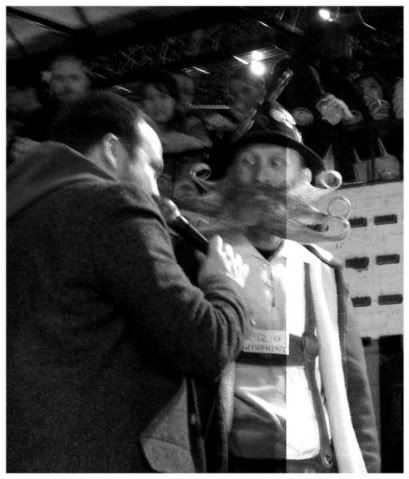 doin' it, doin' it, doin' it well!
This guy painted his face and beard to look like The Austin Facial Hair Club's logo: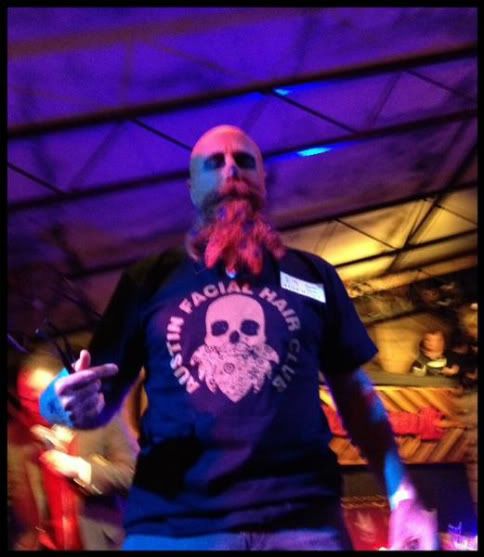 Hairy chest anyone?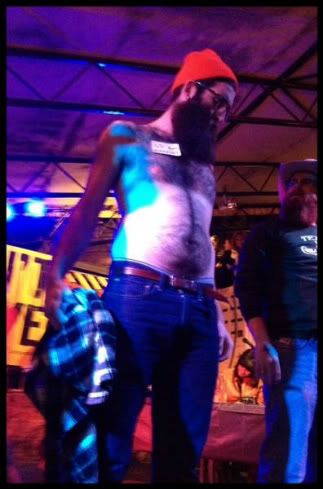 Well there you go.
This next guy came up on stage, sat down, took one shoe off, and rambled incoherently into the microphone.
This fella had a terrific moustache: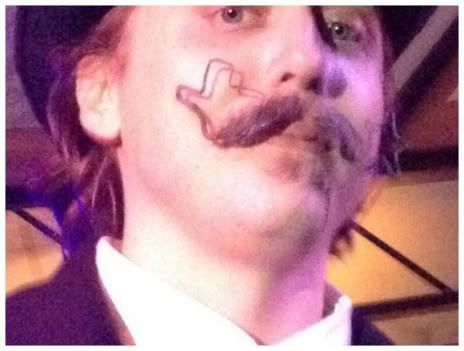 Of course, I was taking pics with my phone so I could not capture the detail. Go
here
for better pictures of the evening.
Or
here
That's all for now.