The One Where She Shows Off Her Cute Nieces
After my surgery and midway through my recovery, I flew to Lubbock to visit my sister and her kids. I had booked the plane ticket months ago and I really missed my family so I went, sore face and all. I'm so glad I did! It was great to catch up with my sister and her girls are delightful. I love them so much! They are so funny! Every morning, they would watch me do my hair and make-up. They always asked me if they could have some lipstick and I would always compromise and give them lipgloss. They would try on whatever shoes I had on that day, walking around the living room with their hands on their hips like how they imagined runway models would do. Adorable.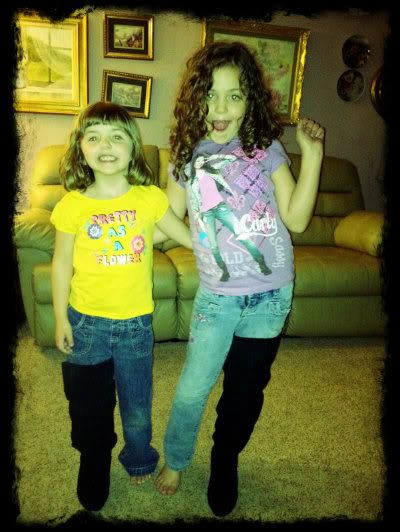 I had some pink glitter Betsey Johnson jewelry boxes at home that I knew the girls would love. I bought some cute bracelets, put them in the boxes and gave them to the girls.
They loved them! Maybe the boxes more than the bracelets....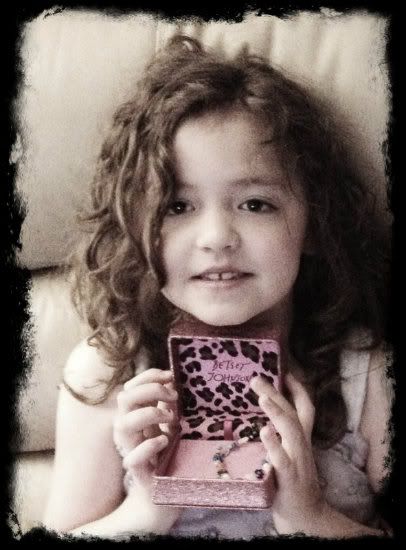 Above is Zoe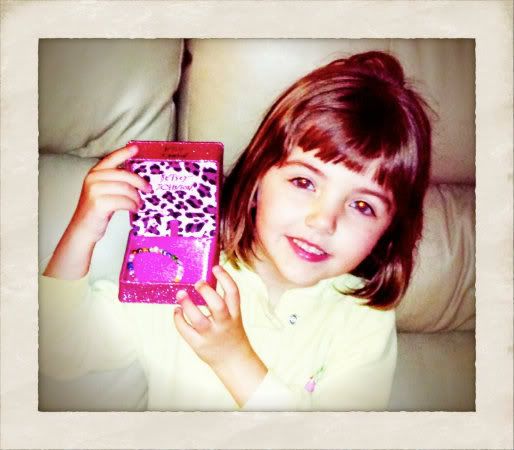 And this is Lily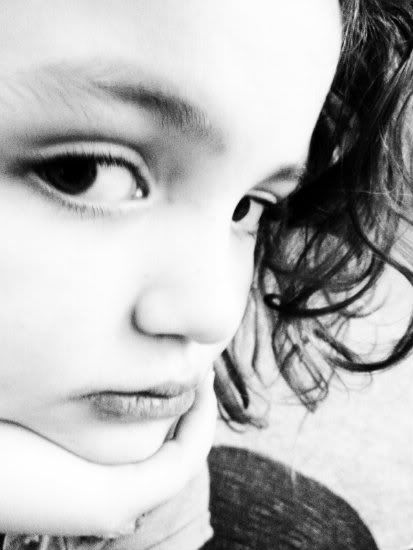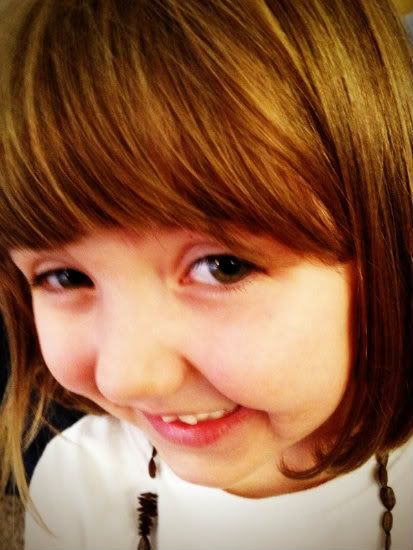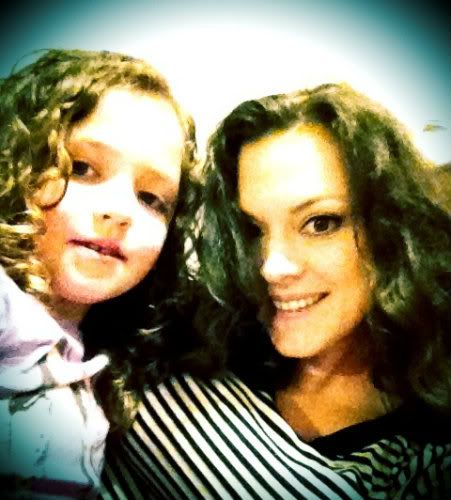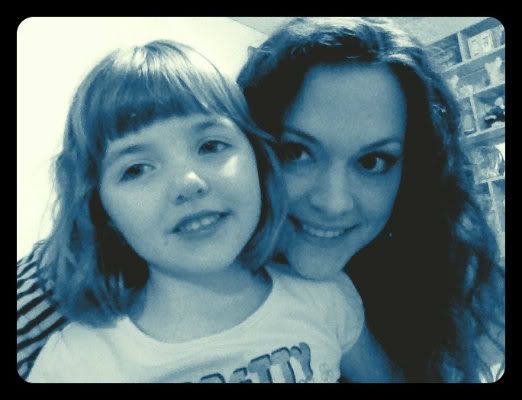 I took them to breakfast one morning. Just me and the girls...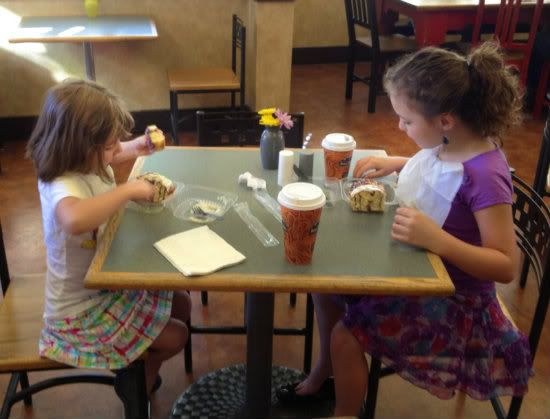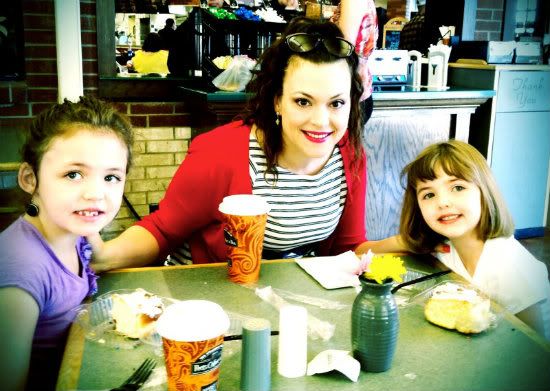 I already miss them. I'm warning you, my next post is going contain more pictures of these two. I can't help it! They are so cute and I love them!