Postoperative Post
Dang! It's been quite a while since my last blog post, hasen't it? Well, I had my sublingual salivary gland removed and recovery was a bitch! I was in heavy recovery mode for about two weeks. I also traveled to Lubbock to see my sisters and their families. After that, it was back to Austin for SXSW. I have a lot of stories an photos to share. This post will take care of my surgery and recovery. Let's get started.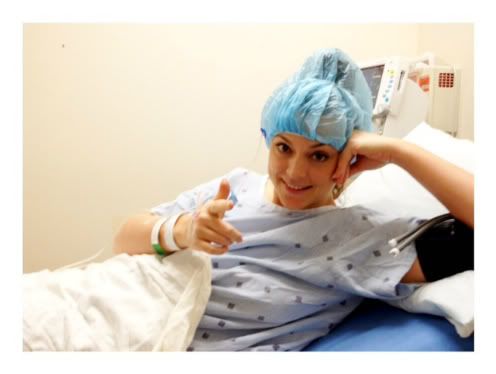 March 2nd I went into the hospital to have my sublingual salivary gland removed. In the photo above, I am waiting for the surgery....all chipper and ready to go. Ok, I was a little nervous. I knew they were going to have to intubate me to keep me breathing. They could not use the typical oxygen mask because they were operating inside my mouth and the mask would prevent that from happening. Any-hoo, the thought of having a tube shoved down my throat makes me a little antsy. You understand.
Intubation
Here is the husband:
lookin' all handsome
If he were not there I would probably have had a panic attack.
Surgery took about an hour and it went smoothly. However, I woke up in extreme pain. I remembered the anesthesiologist telling me that during surgery, they monitor my heart rate and respiration to determine if I need more anesthesia. Basically, if your breathing pattern quickens they know you are in pain and give you more drugs. So when I woke up in recovery I knew two things: 1. I could not talk and 2. I was in the worst pain of my life. So I started breathing very fast hoping the nurse would notice. She did. I got an ice pack and pain meds right away.
Heavily Medicated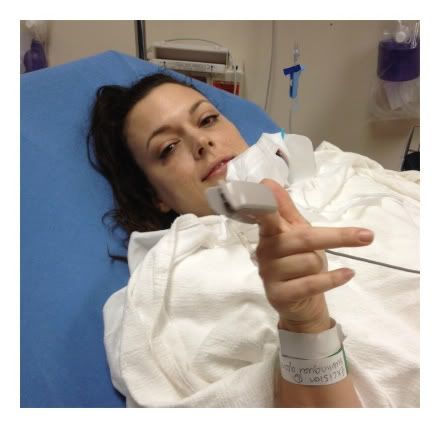 Thank the lord for pain meds. Feeling a little better.
Dale was able to take me home that day where I immediately got on Facebook and pandered for sympathy flowers. It worked.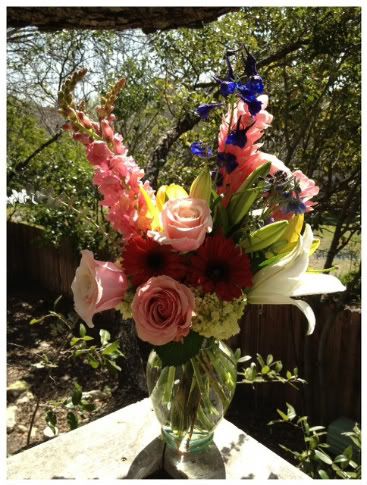 Beautiful flowers from the husband's amazing sister and her family.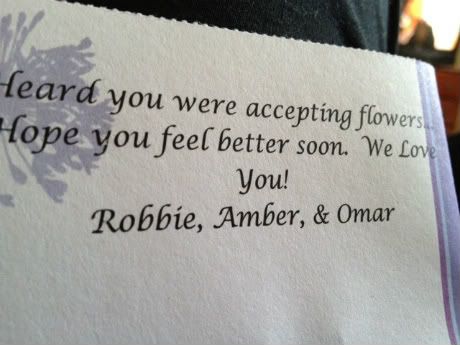 They happen to own a flower shop. Woot!!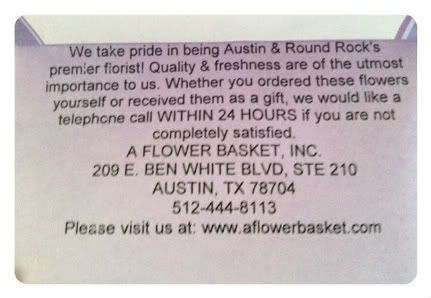 If you are in the Austin/Round Rock area, give them a call for all of your floral needs.
I basically drank my food for most of my recovery: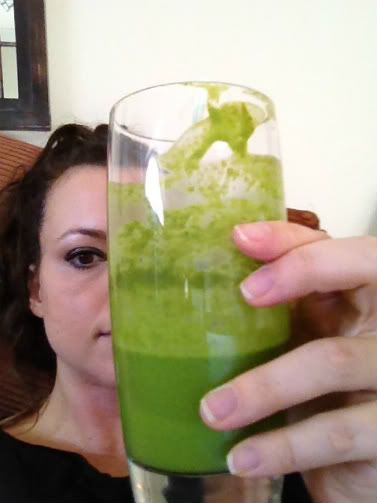 Green Monster Shake (found on Pinterest).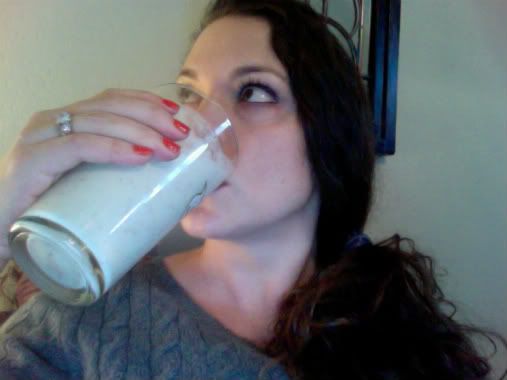 Almond shake found on the South Beach Diet website.
Ice packs were my best friend: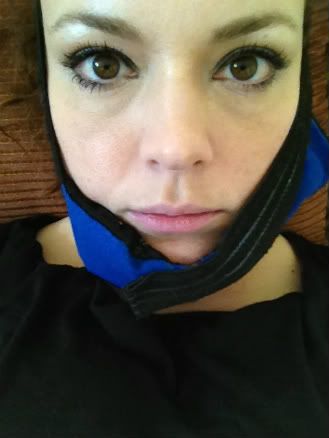 And husband took tremendous care of me.
The pain during recovery was much, much more intense than I thought it would be. It also took longer to recover than what my doctor had told me to expect. On the bright side, my surgeon was skilled and the surgery seems to be a success. None of the nasty side effects have happened to me (loss of sensation to one side of the tongue, loss of taste to one side of the tongue, accidental damage to a major salivary duct, etc.). Hopefully, this whole mess is behind me for good. I mean, the cyst that caused all the problems popped up in August! I've been dealing with it for quite some time. Now it's time to close the book on this sucker.
The end.