Barbecute
My good friends Marna and Cody had a bunch of us over for a little BBQ action. Let me tell you, I am so happy they did. It's been a while since our group of friends got together and I missed everybody like the dickens. I snapped a few photos and came away with some cuteness!
Exhibits a, b, c,
here is Harper (Marna and Cody's baby) and Rachel (professional aunt. She is not Harper's aunt, but she could fool you into thinking she was).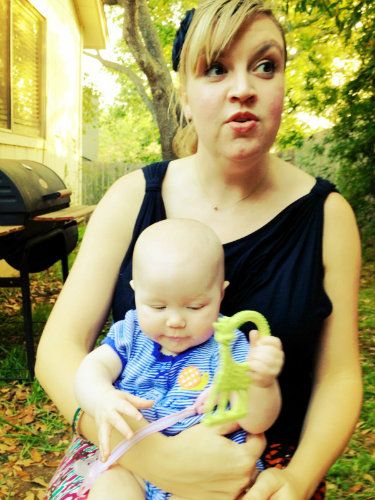 Here are a few more of Harper. That baby is stunning!
Here are some of my beautiful-lady friends:
Mandi, I know you told me to not put this next one on Facebook but is it ok if I put it on my blog? I don't have another picture of your sweet face from that night! I am going to assume that you are granting me permission. Thanks!
Here is Rachel and Dale (in the background, cooking my steak).
And lookie there! It's Lefty on the left hand side!
Chuck!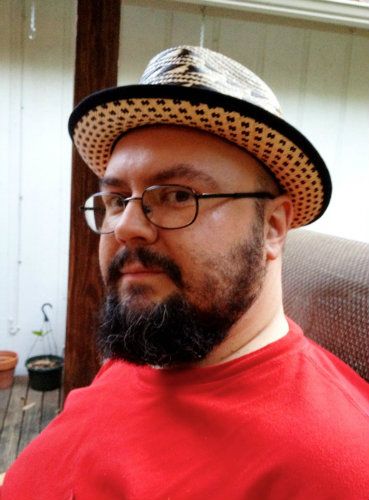 Trying on Dale's hat. When Dale saw this picture he said, "man, I should have given Chuck that hat. He looks good!"
More of my good buddies:
Here is Charlie eating his peanut butter cookie sandwich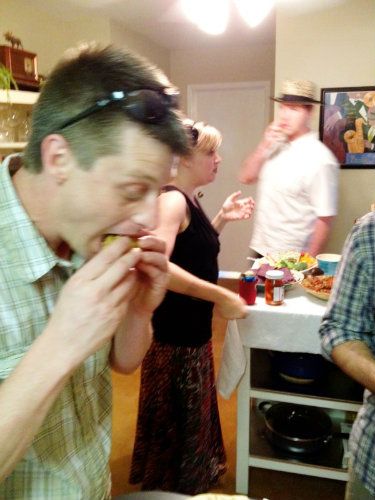 He took two peanut butter cookies and stuck some chocolate peanut butter fudge in between. It looked pretty dang good!
So good, Josh had to give it a try:
Now that is a dang 'ol cookie sammich!