This Blog Has Gone To The Dogs
I'm still publishing my phone pics. We will be coming up to some new material soon (other than my dogs) so please be patient.
Unless you are a fan of Cooper and Charlie. In that case, TREAT YO' SELF!
When Cooper has been barking, the corners of his mouth get stuck up on his teeth, not unlike the frozen facial characteristic of Fire Marshal Bill (remember that?).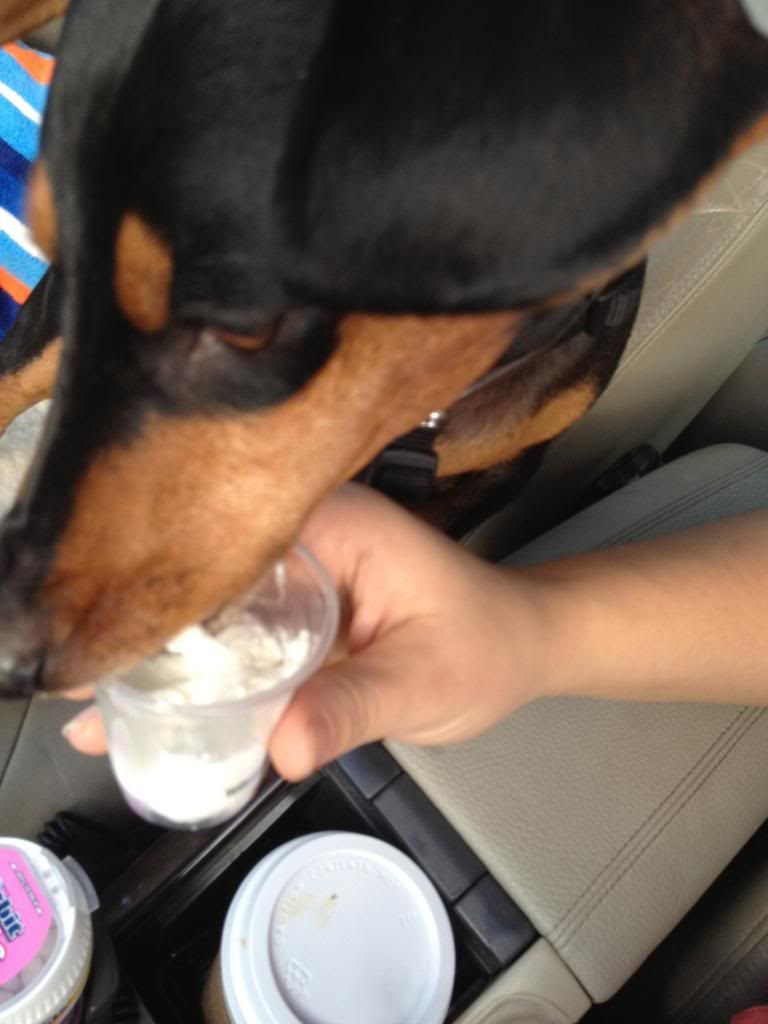 Did you know you can ask for a "puppy whip" at Starbucks? Charlie loves him some puppy whip.
It's his reward for riding so nicely in the car.