Duckling Love
Our Science teacher had a batch of incubated chicken eggs and a batch of duck eggs in her classroom. I missed the chicks hatching but was able to be there when this fella broke free: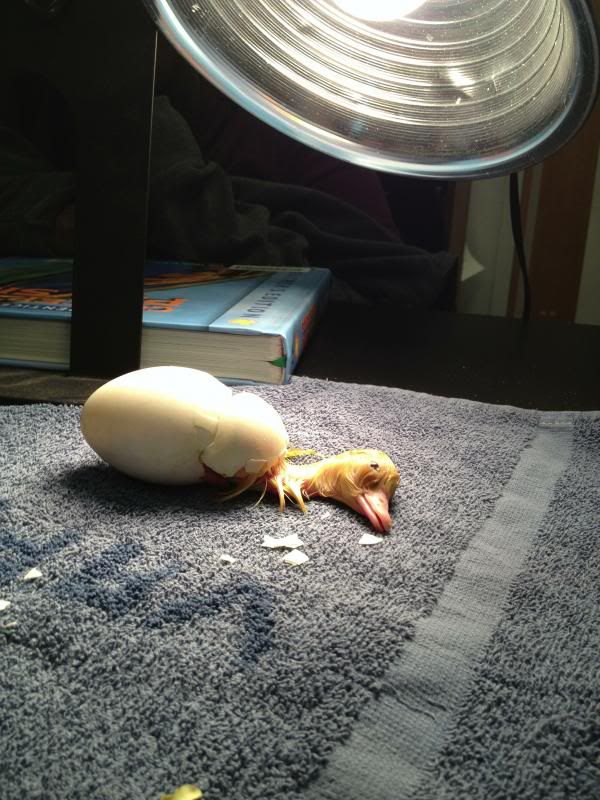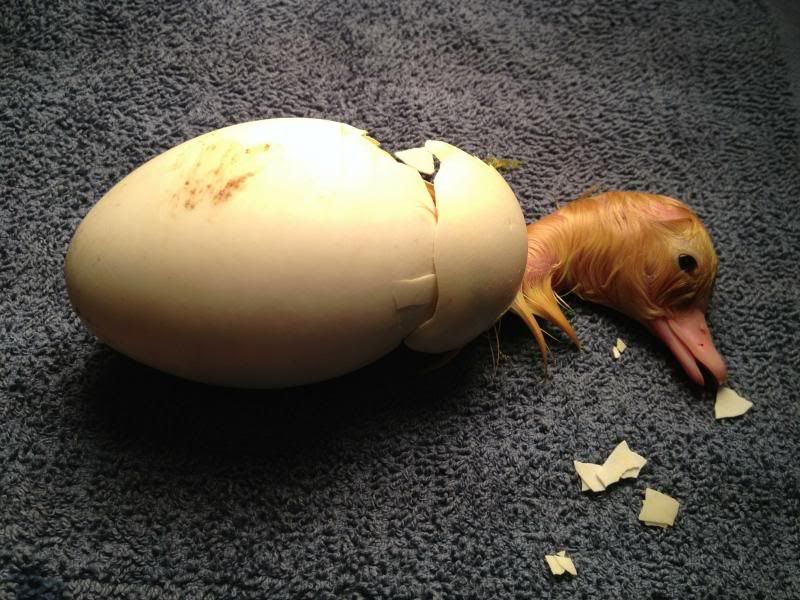 Yeah, it was pretty amazing.
I get to see the birds grow bigger and bigger each day as are being raised at our school. Two of the ducks were born with special needs. Their names are Frankie and Nemo. More on that later.
Bottom line: if you have never seen a duckling hatch I recommend that you find a way to rectify that.