Red Brick I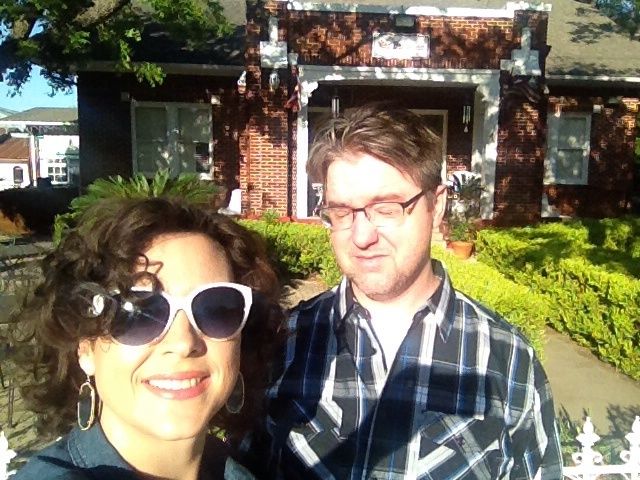 Us in front of the Red Brick Inn. Dale needs some sun glasses.
The Red Brick Inn houses 6 guest rooms, a main lobby, and a fantastic porch complete with rocking chairs for the best people watching.
In the lobby, you will find this little snack tray filled with sweet and salty snacks (free to all guests). I made fun of the snack tray when I first saw it, but was singing it's praises later that evening. Who knew a little debbie white snack cake was the best post concert snack?
Main lobby couch
This is me sitting on the front porch underneath the Vacancy sign. My reflection looks haunted, right? Creeeeeeepy.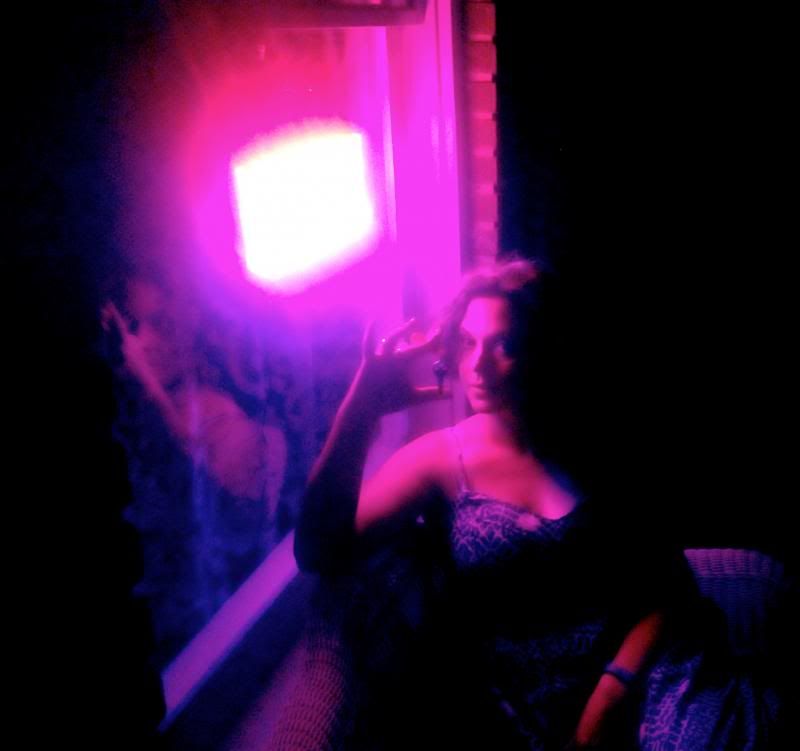 The hotel is filled with religious pictures, bibles, and what not.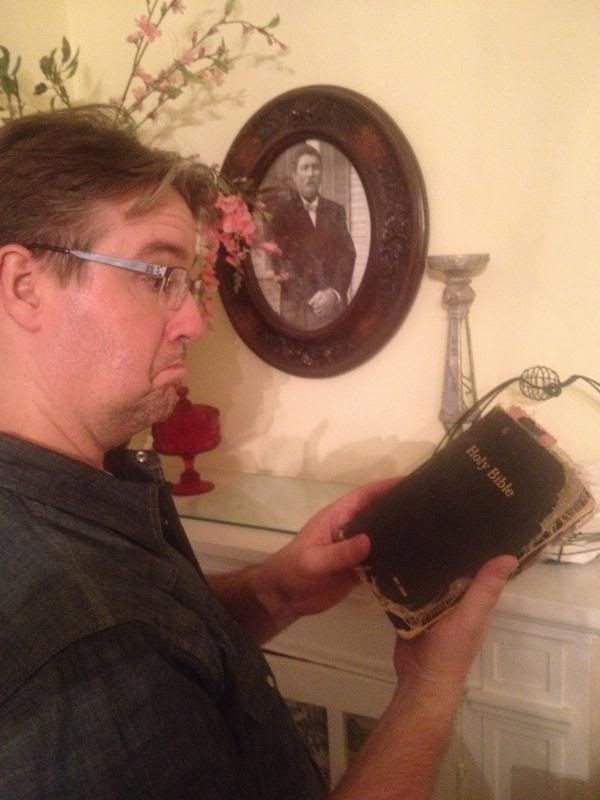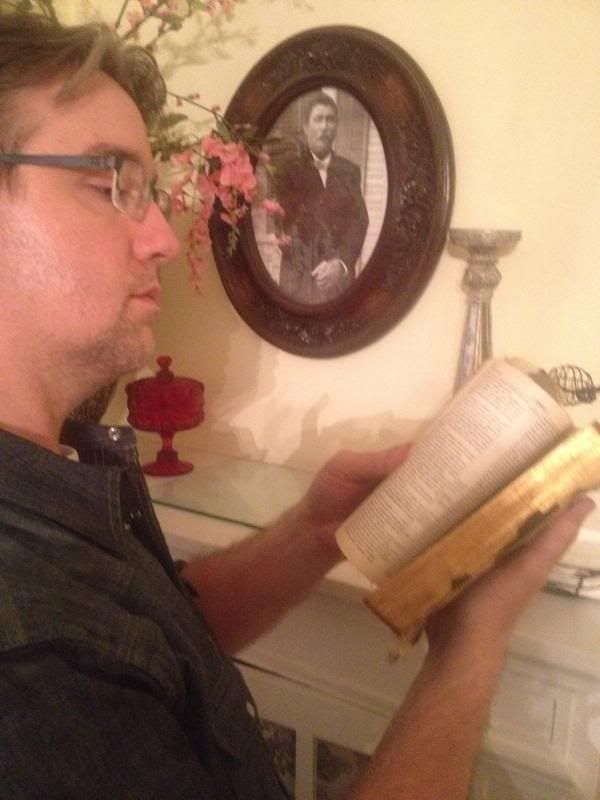 Which is probably good since Dale needs to brush up on his Bible study. Also, the place is clearly haunted so the pictures of Jesus can't hurt...right?
The Inn has two stories, our room was on the first floor. We went ahead and explored the second floor. I pretended like I was a madame at a whore house in small town, Texas. Yes I was a fan of the movie "The Best Little Whore House in Texas." It was a childhood favorite. That Dom DeLuise was one funny guy.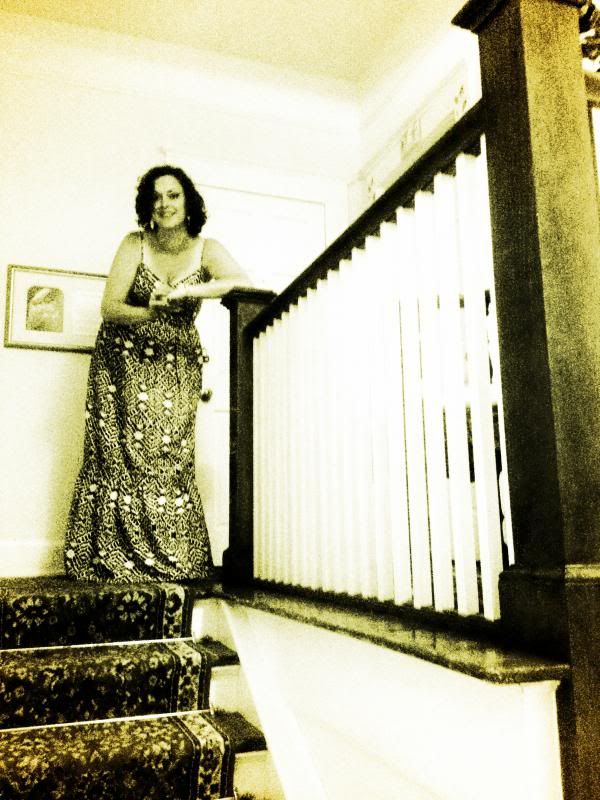 We had a claw footed bathtub in our room. Problem is, I'm not trying to take a bath in a hotel tub. I don't know who used that thing before me. There was a "handheld" shower wand but that was awkward to use as well. This was me taking an imaginary bath:
I leave you with Dale and I making funny faces: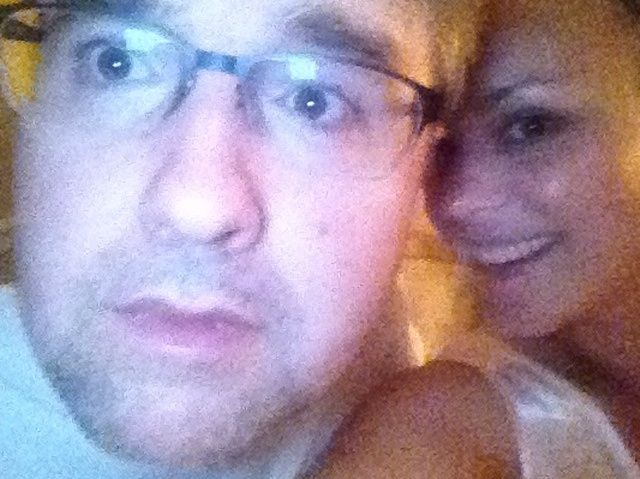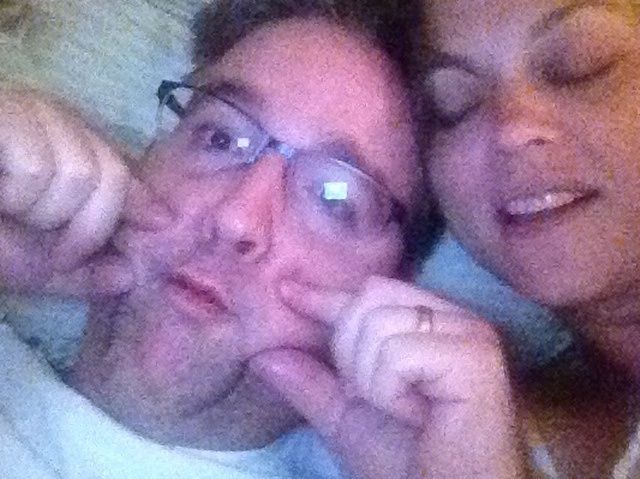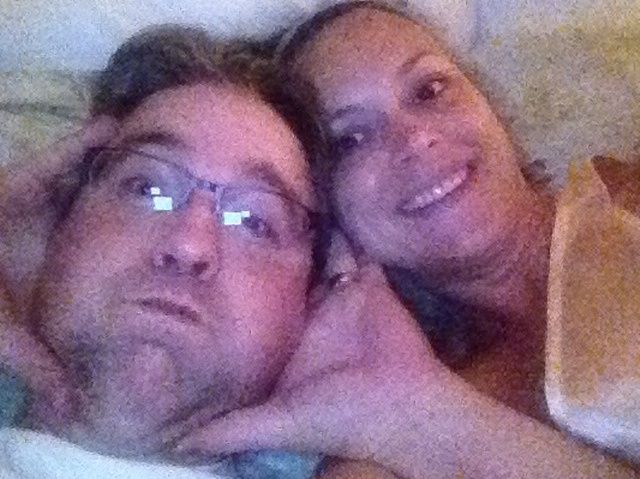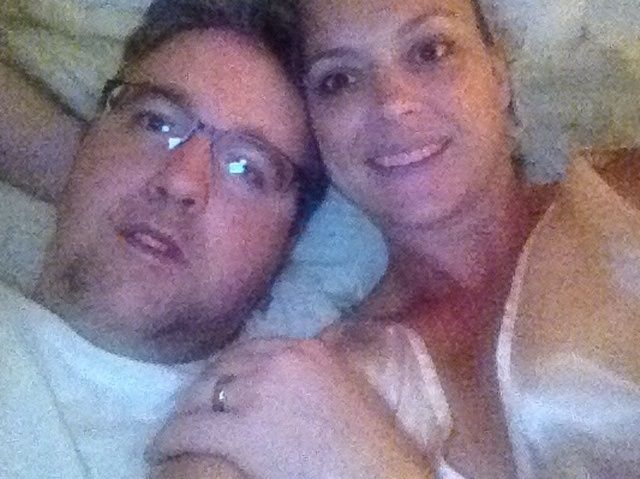 Oh, we will both agree that we would love to stay at this little hotel again. It would be fun to bring a few friends and rent the joint out!