Biker friends tattoo's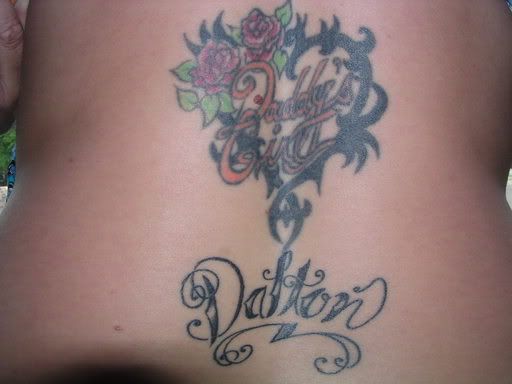 Did my Biker friend think that I was going to post pic's of her inked up back upon my blog?
NO….I don't think she even knows that I have one.
Would she care if she found out?
Hell no
Does the first tattoo (in the small of her back) say "Daddy's girl"?
You're damn right.
Does the one below it say "Dalton"?
Yepper, that is her son (also my godson).
Did Dalton have a mullet for the first 4-5 years of his life???
Oh yea
(he would still have it if it were not for those damn school rules that dictate the proper hair length for a boy!)
In Honor of my biker friend, I am posting the following. Let's start with Laurie: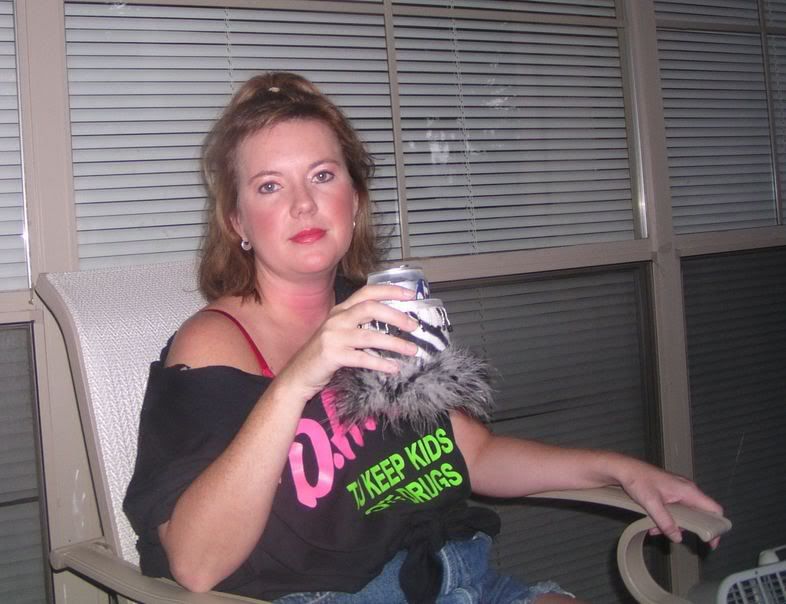 Nice red bra strap….love the D.A.R.E. shirt.
Next, How about Rachel and myself? Here ya go:
Rachel appears to be my biker lover….because she is!
Next……..LANDON KING from Lubbock, TX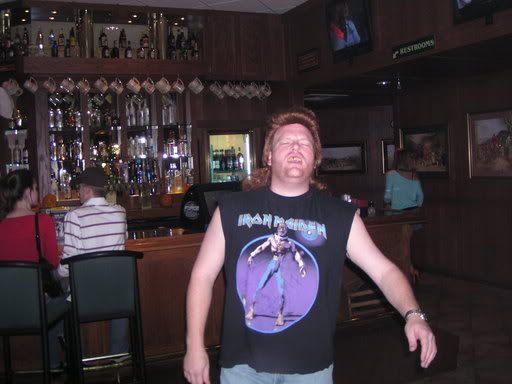 IRON MAIDEN RULZ!
How about some of Colin? I have two that MUST be seen by all:
The Face
The Tummy
Amanda and Wyatt are not immune
Amanda looks nice and trashy, but I am not sure if her boy toy is dressed up or not…
OK time for DALE
Looks like he just smoked some "ice"
Margaret………that is not healthy!
Trish……..saved you for last baby doll
Mullets are for women too!