Degree, secret, dove, Arrid, AXE, Ban, Gillette,Mitchum....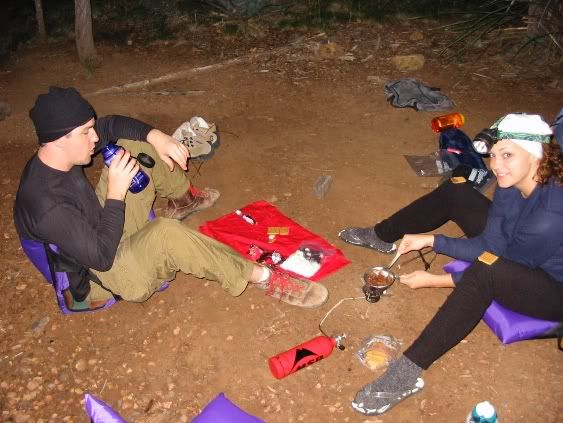 Here is another pic from the Big Bend trip. This might have been one of the happiest moments of the trip, second to making it to the top of the trail. Making smores after a long day of hiking endless switchbacks is a great reward.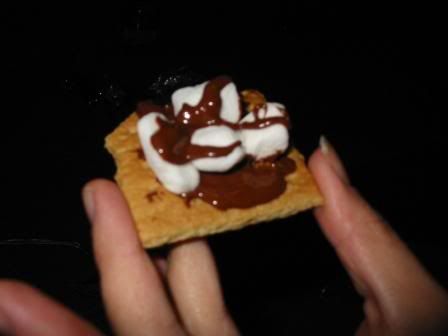 Mmmmmm, smores
Check out Dale and Chris taking a much needed break along the trail. Those packs were extremely heavy! I am embarrassed to think of how often I bitched about the weight of my pack because theirs was SOOO much heavier. Still, they don't have sacro iliac joint disorder…do they!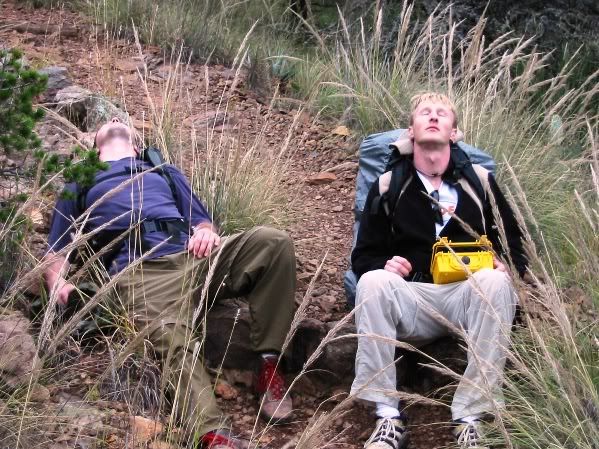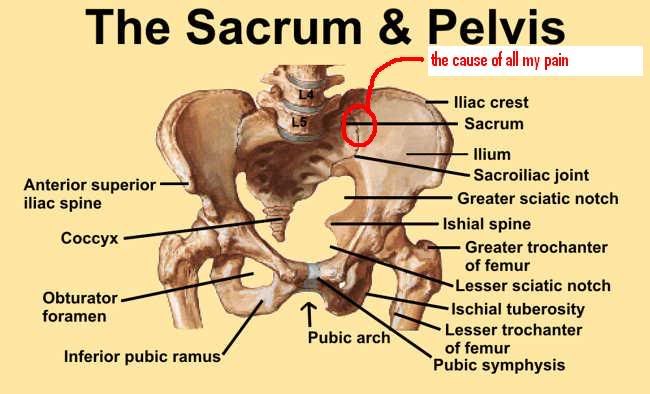 Having said all of that, can we please make fun of my attire?
Big, thick socks with flip flops………….WOW!
Nice head lamp. Nice stretchy thermals. Dork! Dale is managing to look like a cool outdoorsman. I look like a five year old trying to dress herself!
In my defense, against myself, this is what I was wearing during the hike:
Not so bad.
In the first picture, those are the clothes I slept in. F.Y.friggin' I.
Look at these now, then go away. You are starting to stink up my blog. Did you shower this morning? Peeeeeeeeeeeeeeeeeee-Uuuuuuuuuuuuuuuuuuu! It's called deodorant, you might want to invest in some.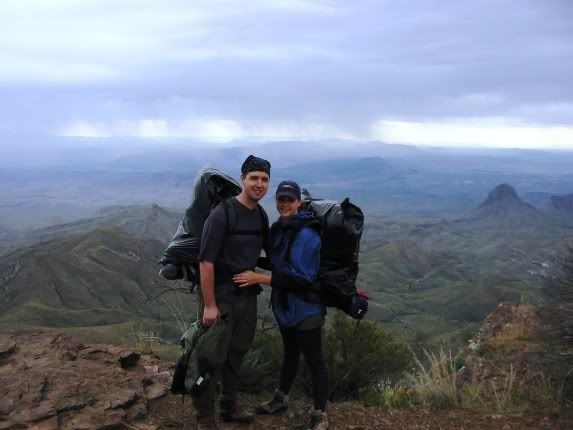 View from the top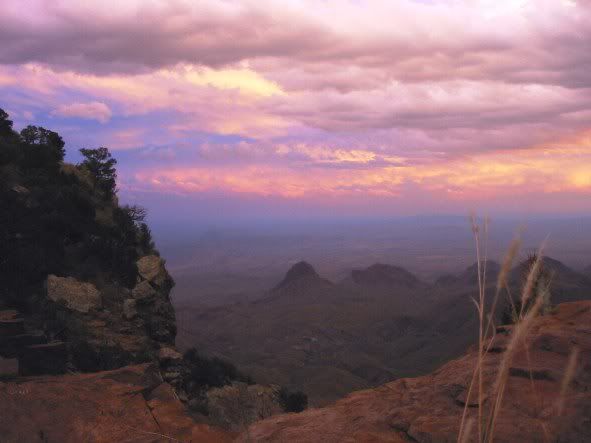 Thanks for looking, stinky.