Just what in the hay is going on here?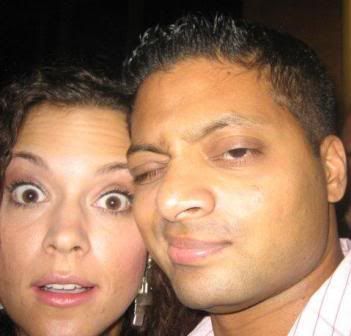 I don't know this fella, but I think he might be one of Margaret's friends. Rachel and I met her, Dan, Paul, and some gal at Foundation a few weeks ago. I just thought this was a funny pic.
Here is another one: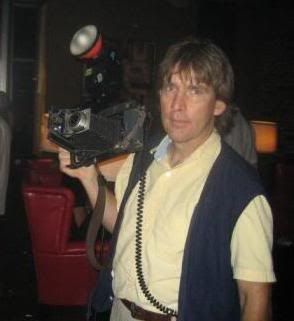 This is they guy that roams the clubs and bars so that he can take a picture of you ,and your drunk friends, only to try and sell it to you for an obscene price. I don't know how he is staying in business what with the invention of itty bitty digital cameras and all. In a Bizzaro world type of move, I took his picture and then offered to sell it to him. I don't think he found it as funny as I did.
Since when did Margaret start hanging out with John Stamos?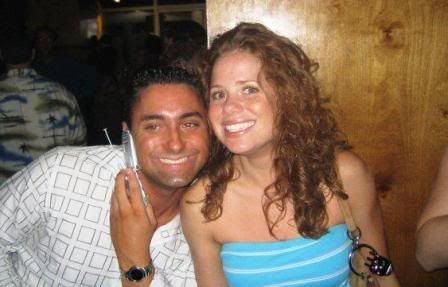 Spitting image of the famous Uncle Jesse
The real Stamos

Rachel can Dance like a pro, even when she has a full drink in her hand.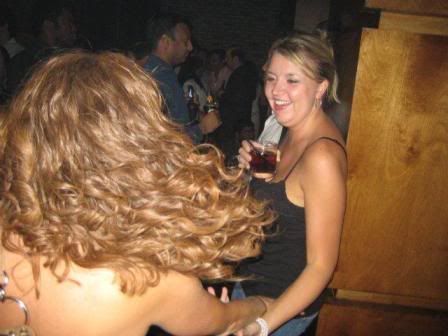 One more thing, today Laurie (a.k.a Bean) is having a b-day. Birthday wishes should be sent through the air to her. Make sure you send them in the direction of Dallas though. She and Colin went there for an Interpool concert.
BEAN
The END