YAY!
Dale finally got the bike of his dreams for Christmas!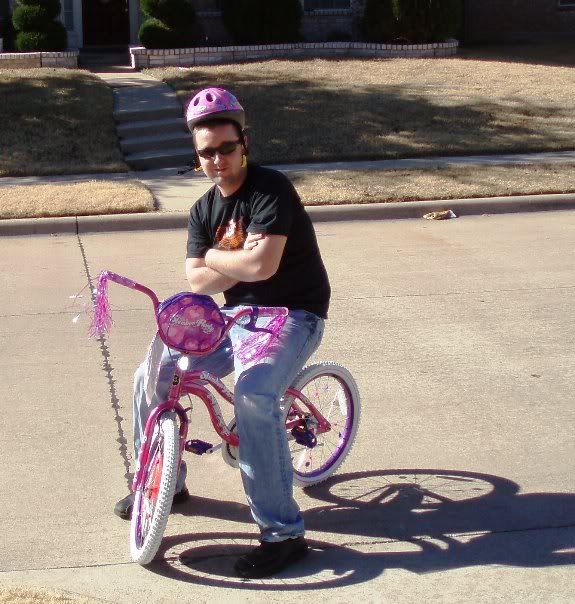 Christmas at the Webb's went off without a hitch. Dale's family are soooooo easy going. They took turns supplying me with various pain medications (over the counter and prescriptions). I was suffering from back pain that demanded me to stay seated on the couch 95% of the time.
We took 95 pictures of the Christmas happenings at Dale's parent's house, and I am in none of them. Well, none of the ones we took on my camera anyway.
I guess Dale did not want to remember his drugged up wife.
I behaved myself though. Really, I did.
In other news,
I got in trouble at the Target Starbucks today.
I ordered a triple grande sugar free hazel nut non-fat latte and the lady told me they were out of lids.
Figures.
I saw the display cups on top of the espresso machine and asked "can I just take a lid off the display cup"
The lady shrugged and said, "ok".
SO I got the lid and went to the bathroom to wash it gooooooood.
Who knows how long that thing had been out there. When I came back for my coffee, the manager was there. She noticed I had a lid and asked me if I had gotten the lid from my car.
Uh
I told her I took it from the display. As quick as you can say "power hungry" the woman removed the display and told me I should not have done that.
I replied "you should have ordered plenty of lids then".
She stared at me with her beetle like black eyes and said nothing.
Off I went to finish my shopping.
The end.
I hope the other starbucks worker did not get in trouble.