Build me up to tear me down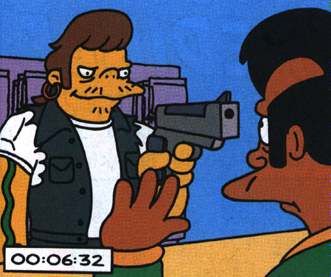 I went to the convenience store today to buy some Marlboro ultra lights. Calm down, I am gonna quit. Anyway, I walk in and request the smokes. The fella behind the counter says "How old". (He is foreign).
I told him I was 28.
He then looked at me funny and said "are you sure?"
"Yep", I said.
Then, he asked how my day was, and I told him it was fine.
He said "Busy?"
and I told him "no, school has not started back up yet so I am relaxing."
THEN HE PULLED THIS ONE…"YOU are in school?"
"UH, yea" I replied
He followed up with, "28 years old and in school?"
I shot back with "Well, I am in grad school" (even though I graduated from undergrad last year but he does not need to know that)
"Are you a teacher?" he asked as he handed over my death sticks
I grabbed them and said "No, but I guess I should be by now"
Then I got the hell outta there.
WHAT AN ASS! Hello…………You work at a gas station. I don't care if your family owns it, it is still a GAS STATION!
I don't need your comments about my life. Dick.
The end