SKIP TO THE KISS
We almost missed the ringing in of the New Year!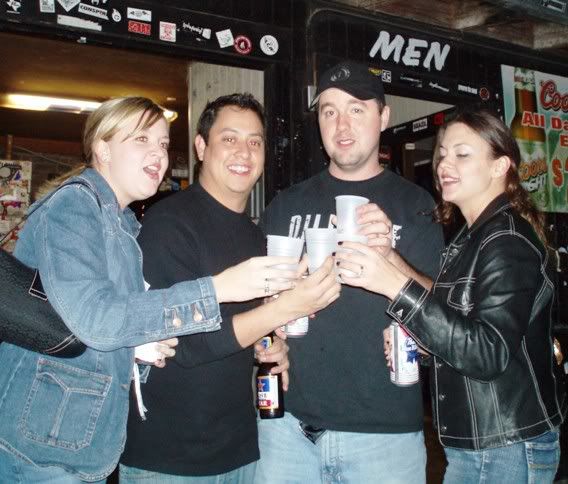 This nice fella took our group shots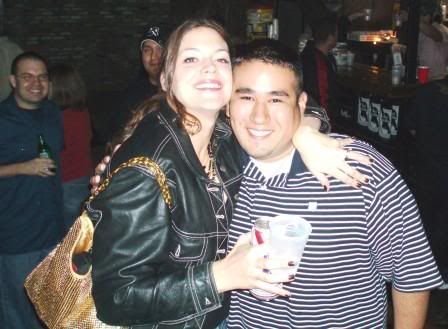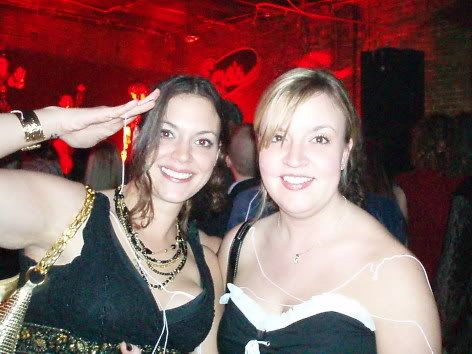 The Satan's cheerleaders sprayed the crowd with silly spring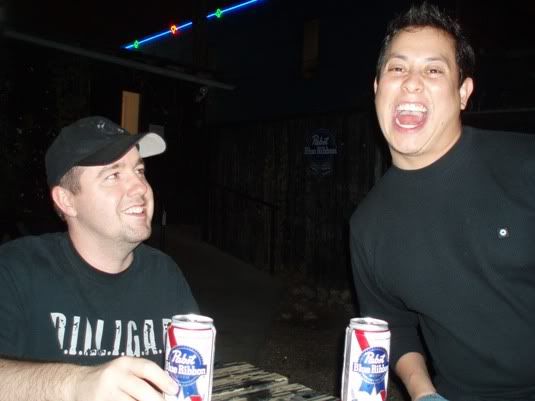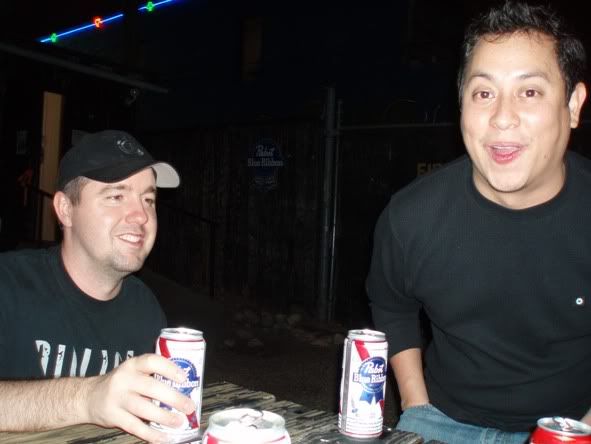 Dale had to wear one of Lee's ties as a belt so that his pants would not fall down. How fashionable.
GIVE ME MY CAMERA
Dou you like my shirt? It's new. Got it at Stein mart. They were having a sale.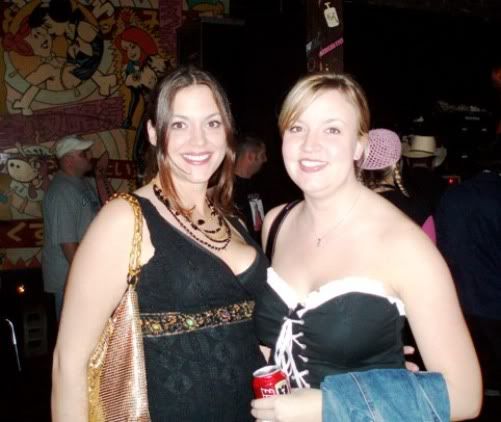 LEE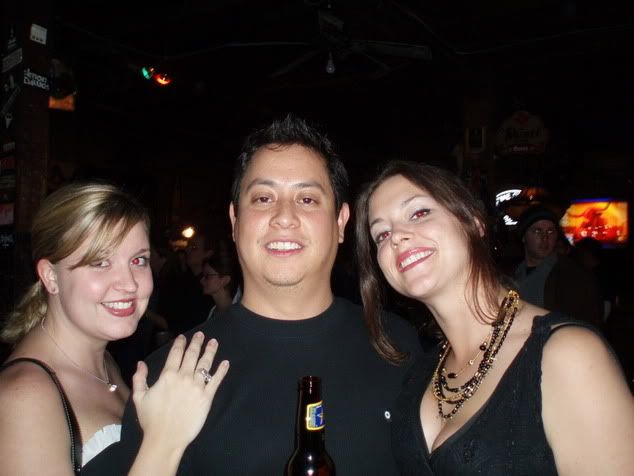 Rachel and I with Satan's Cheerleaders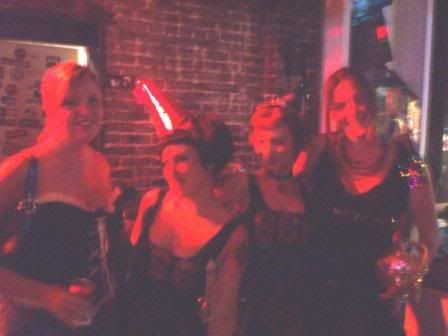 The bass player for the Flametrick subs did not have a left hand.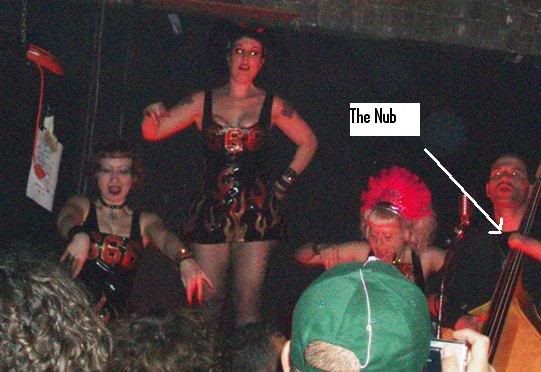 He played with his nub. Now that's talent!
See how my hair turned into a freaky half-breed of curl and straightened pieces? It did the same thing last NYE.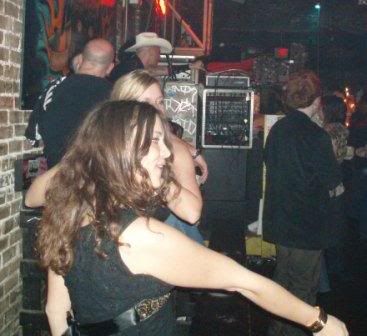 I just need to stop straightening it for this yearly event.
That's all for now.