HEY, Where is my bible?
I saw this note on my friend mike's refrigerator yesterday. Actually, Rachel saw it first and told me about it. Good ol' Rach.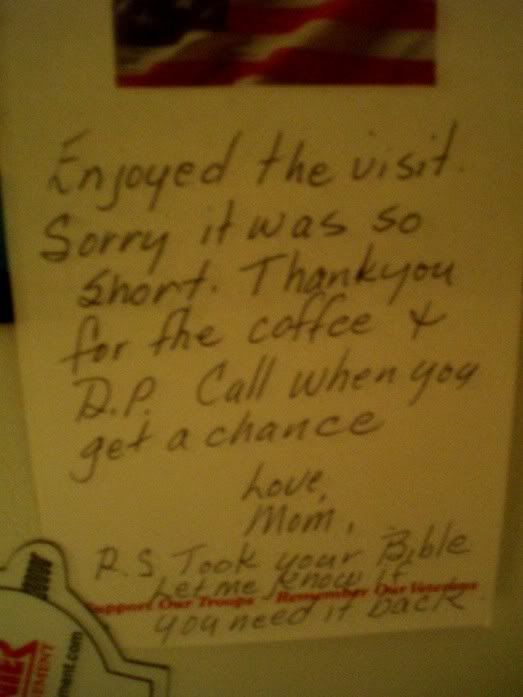 HAHAHAHAHAHAHA!
Why did my friend Mike's mother take his bible? He told me that she has one in just about every room of her house. Do you think that she took it to see if he really wanted it? She is testing his Christianity. That is great. Also, apparently Mike's mom likes her caffeine.
This is Mike:
We went to Mike's house to watch the game. WHAT AT GAME! Man, I think I celebrated a bit too much. Ohhhhhhhhhhhh……..uuuuuughhhhhhhhhhhh.
Why do I think that I can take a shot of tequila with out suffering any consequences?
Thanks for having us over Mike.