The smell great!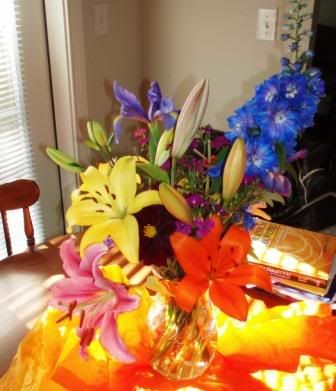 Look at my pretty Valentine flowers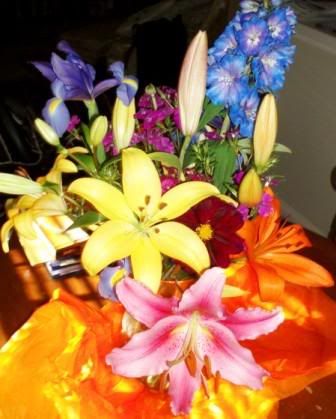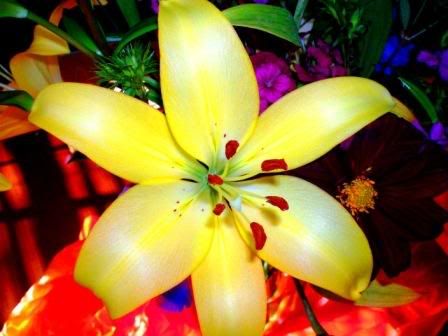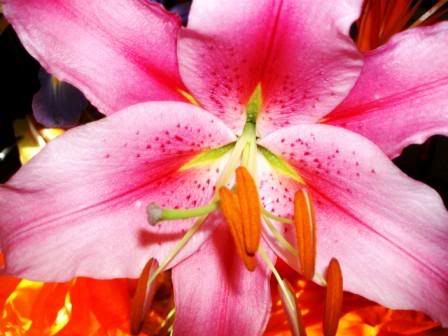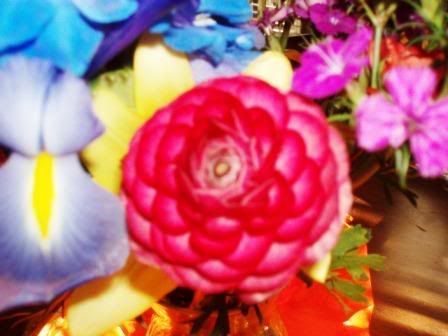 Dale went to whole foods and picked up a few of my favorite things which included:
1. these flowers (I love lilies)
2. macadamia nuts
3. dried cherries
4. a bunch of lavender
5. lavender foaming bath
6. wine
He laid the gifts out on the table to surprise me when I came out of the bedroom. He is a keeper.
Here is a picture I took yesterday when I was walking to the gym.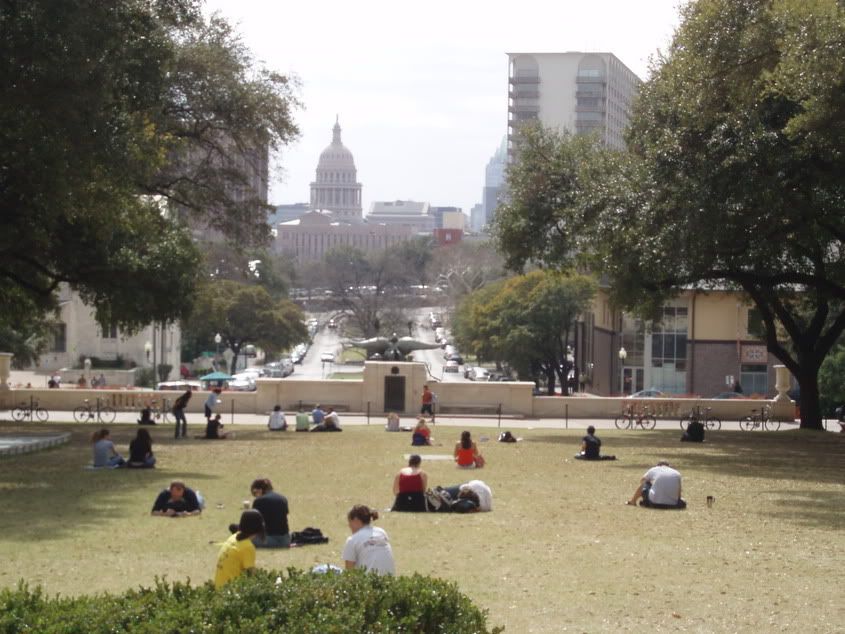 It was 80 something degrees outside. The students at UT were sprawled out all over campus, soaking in the sun. When I was an undergrad, this was one of my favorite sunning spots. Now, I am hardly see the outside world when I am on campus. Usually, you can find me in the basement of the communications building. No windows, no light, no fresh air, no fun.
Jeez, I am tired. That is what happens when you accidentally wake up at get ready at 3:50 in the morning thinking it is 5:00. I am all screwed up now.
My head hurts.