Crazy Amy and Five Bucks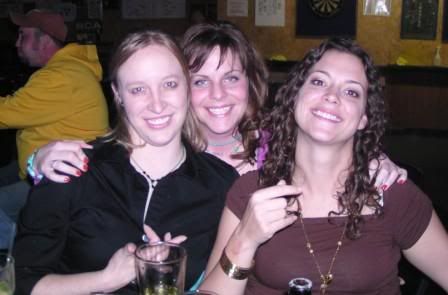 My friends Amy and Adrianne came to visit me on Friday. We ended up going to Shenanagins for a few brews. Within 10 minutes of our arrival, Amy said that she would drink a mystery beer that had ashes in it for 5 bucks.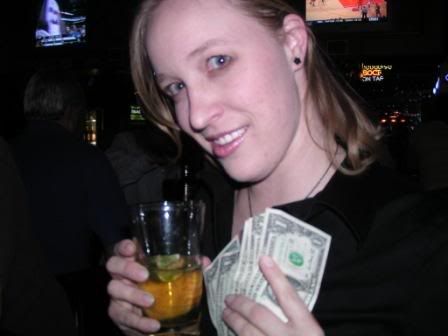 It was a "mystery beer" because we had no idea whom it belonged to. It had been left on a bar table by lord knows who.
Also, Colin had his fingers all up in the beer as he retrieved the cigarette butt that he tossed in moments before.
Dale produced the $5.00 prize an we all watched in amazement as Amy, who does not like the taste of beer, chugged the disgusting concoction.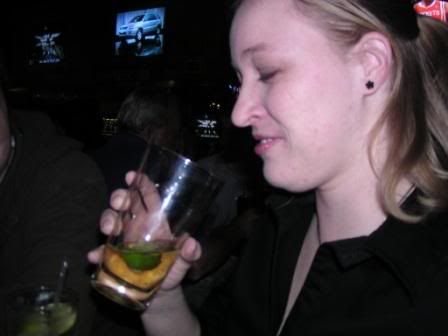 Eww. You can kinda see the ashes swimming around in there.
Here we are trying to take a bad pic: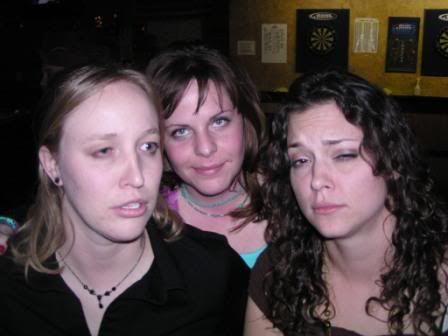 Later.