And by Miss Bee...I mean Rach.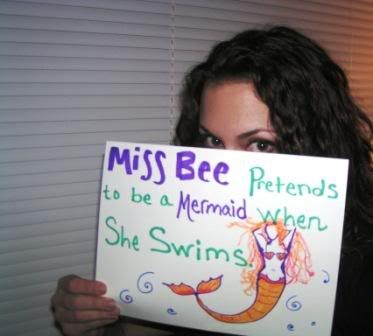 And that is all you need to know about her.
To give credit where credit is due, fellow blogger John Devilman has been making personalized signs for his blog before I even thought about starting my blog.
http://www.livejournal.com/users/johndevilman/
School is back in session. I am gonna be a busy lady. I have 4 clients this semester. Jeez. I just better suck it up.
I am going to bed now.
Sarah Sleepy.