Kinda dull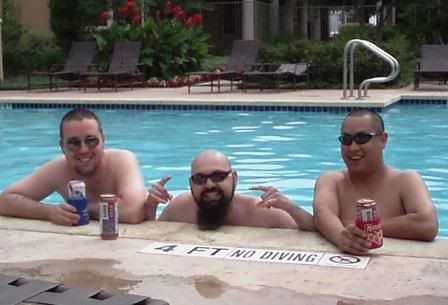 Danny and Lee will be in Austin this Saturday!
This means much fun, drinking, and debauchery will surely take place.
Ya'll keep me in your prayers.
I am reloading my ipod right now. When my computer crashed, it took my itunes with it. I still have all the songs on my ipod, but the stupid itunes will not let me add any more songs to the ipod unless I change my library. When I change my library, it will replace my current ipod listings with the new stuff.
Good thing I am on break and have time to do such things.
I am listening to The Strokes, "Room on Fire" right now as the album uploads. At first, I did not really like this album. I did not listen to it more than twice though and now, on it's 3rd listen, I am liking it.
It makes me wanna dance like ants are in my pants.
I hope I can think of something to blog soon. This place is getting stale and smelling funky. Can you see the cobwebs starting to gather in the corner?
Somebody get a broom.