More Halloween pics:
Again, let me remind you that my camera has a focusing problem. Having said that, on with the show!
Spitting image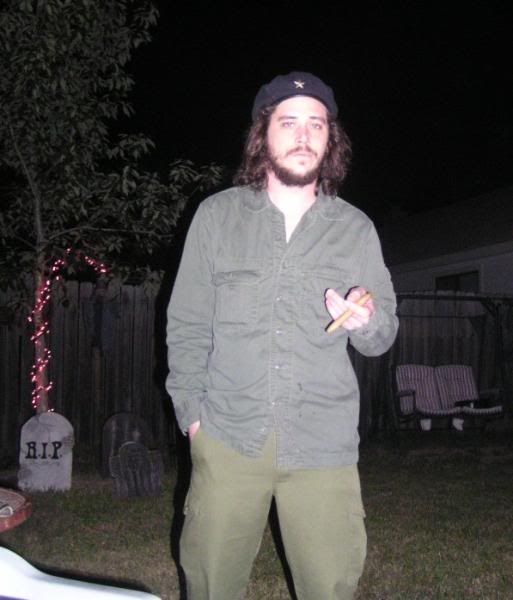 Josh dressed late revolutionary guerilla leader Che Guevara.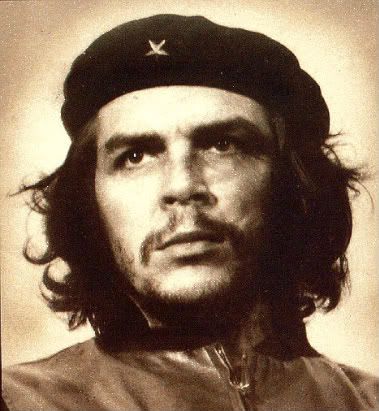 The Real Che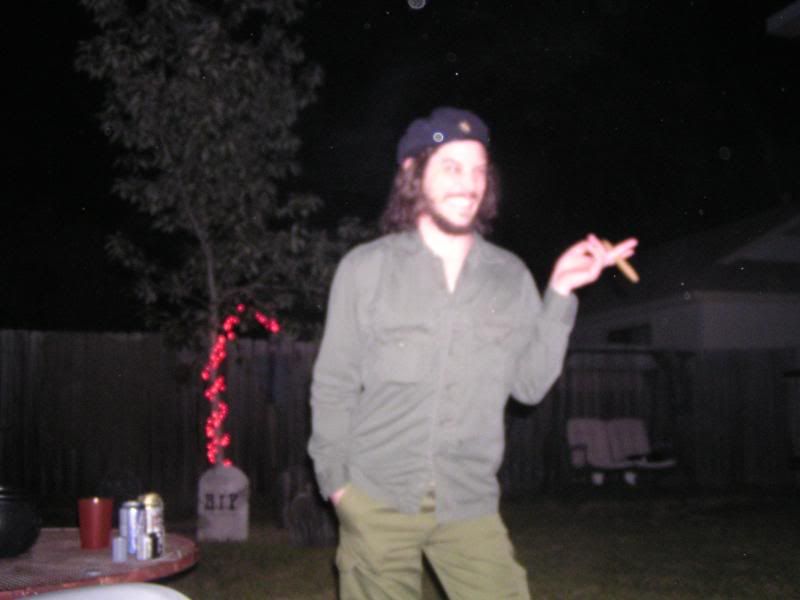 Flamboyant Che
This guy went as the skull and crossbones:
Another flamboyant pose…must have been something in the cookies.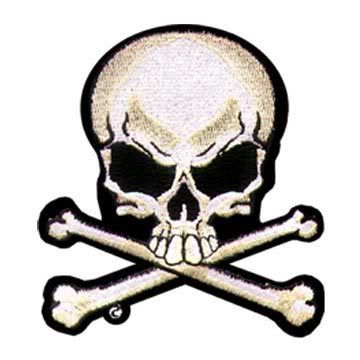 Here we have Chuck as "Silent bob" and the lovely Misty as a "dark fairy." I'm not sure if that is the actual title of her costume but It will do: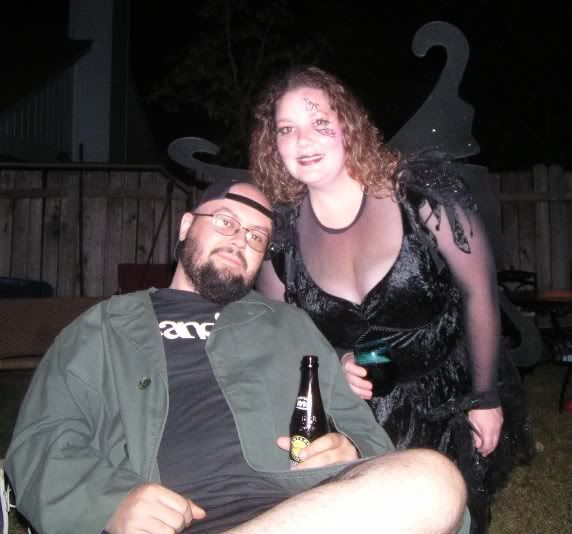 Amy dressed as some sort of evil, satanic high priestess and some how managed to remain just as beautiful as she is normally.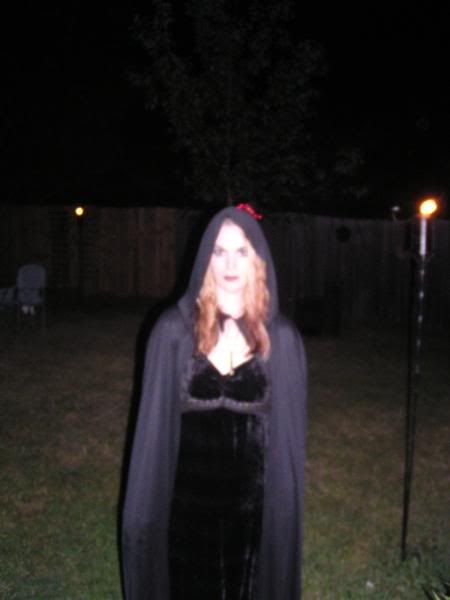 Marvelous Mandy rocked the "demon, ass-kicking, punked- out roller girl" look. Lefty was Flavor Flav: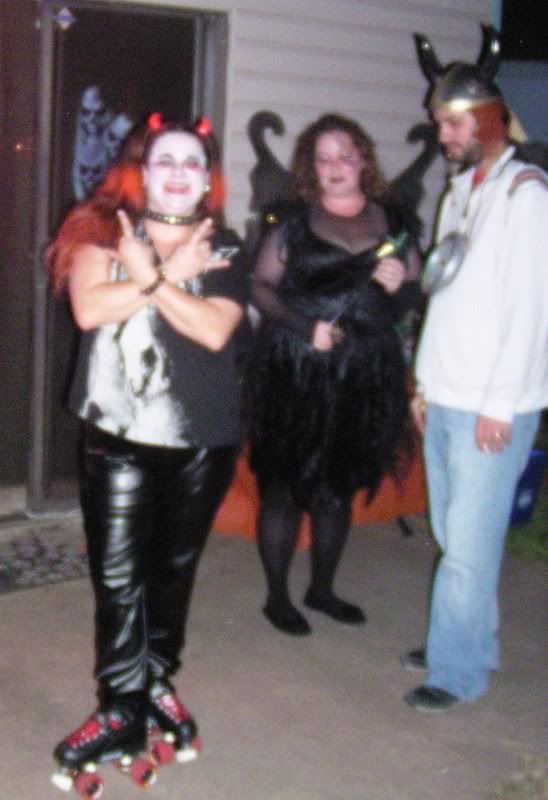 There were lot's of people in attendance but I only have these pics to offer. Here are a few more:
We totally got pwned by chuck and his rabbit fingers: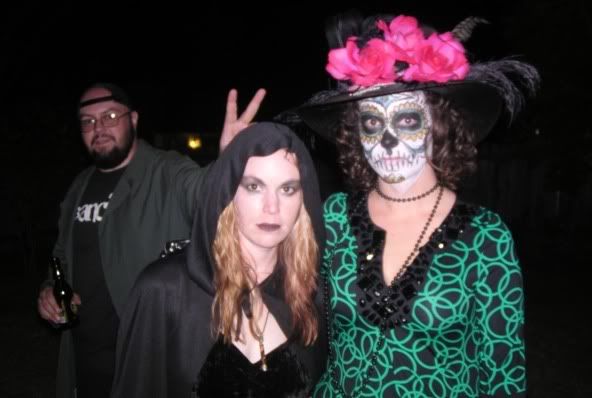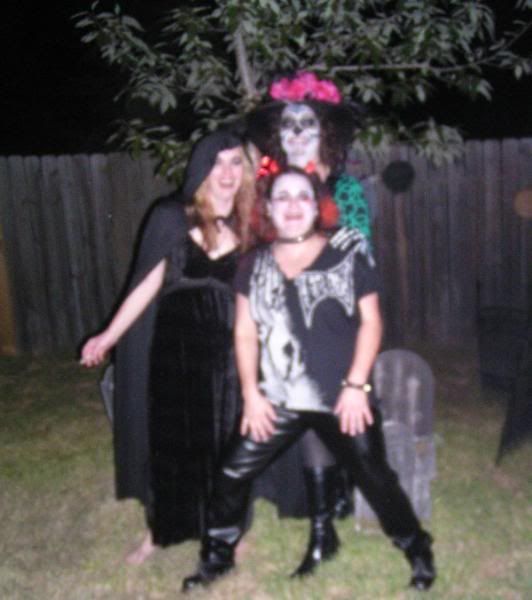 This guy was hilarious!
The side view is better…well, it would be if it were in focus.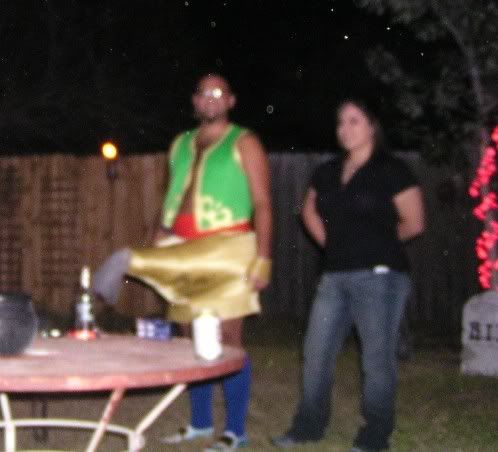 Tirzah did not get to dress up but she did photo document the evening. I am sure her pics are way better than mine: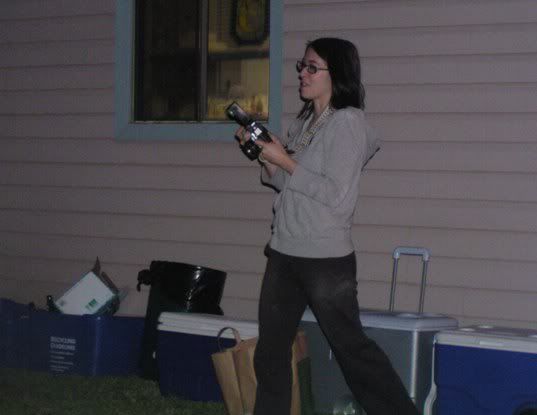 This one features my home made gloves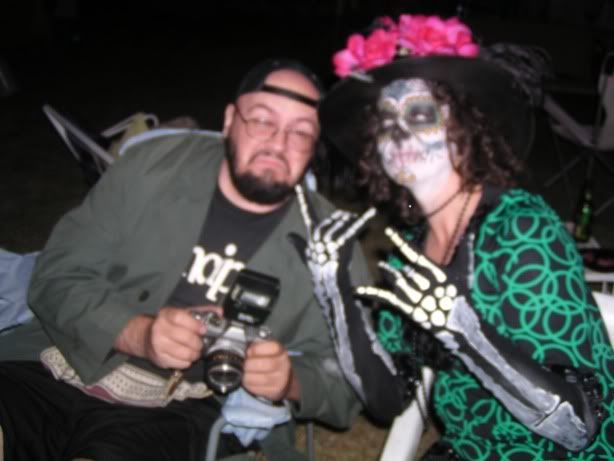 Hand pained by yours truly
The gals (Misty and Mandy) went all out with the decorations: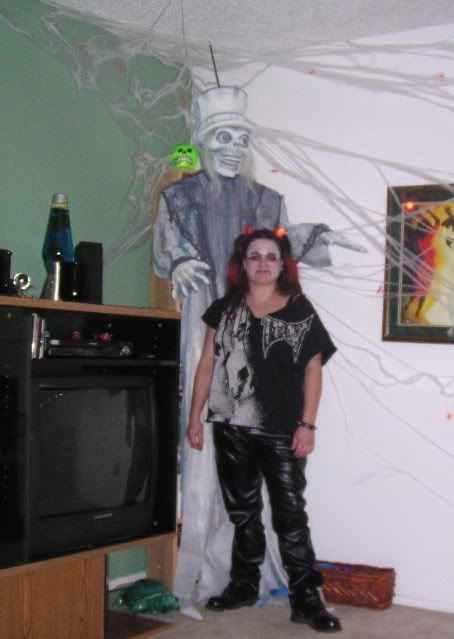 Reminds me of "Eddie."
Any-hoo, I hope you all had a fabulous Halloween/Dia de los Muertos.
Good day.