Sarah of the Dead
Whew boy, I am still recovering from last night's party. It was so fun and we stayed really late. I woke up early this morning so I am a bit sleep deprived. I can't think of much to say so I am just going to post the La Catrina pictures. I'll post other pictures soon. I don't have many as the focus feature on my camera went caput.
Here we go: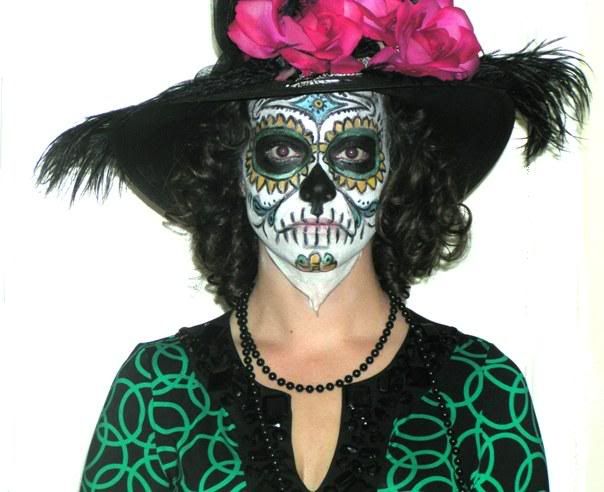 This one looks like a mug shot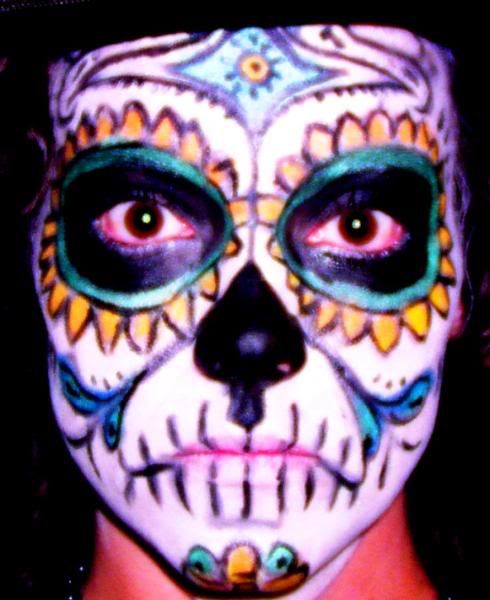 Up close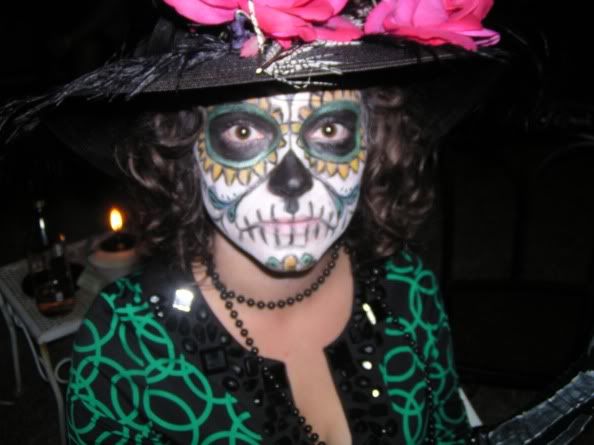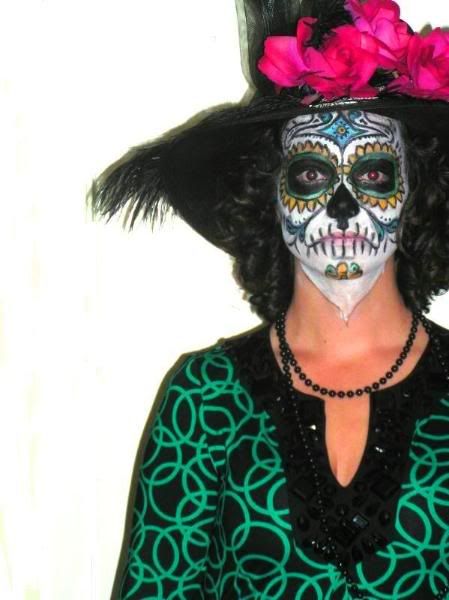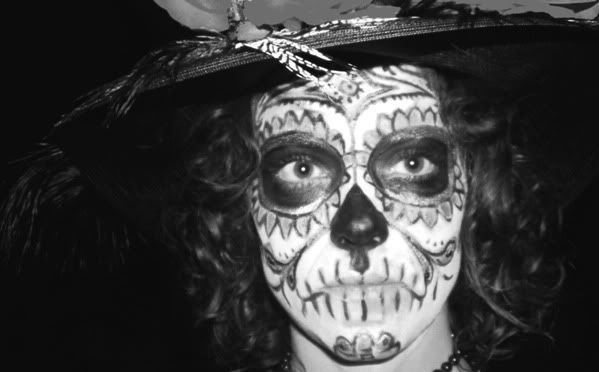 There you have it.
We had some problems with the crappy Halloween makeup but fixed it with some super bright eye shadow. All in all, I think Josh did a great job creating and implementing the designs. It took at least an hour to complete. I had to wash my face 4 times to get it off. It was definitely worth it. A few people did not recognize me until I started speaking. One guy thought I was some sort of Voodoo character. I got many compliments on the costume and that made me happy. It's funny that I am using the same expression in all of my photos. I was trying not to smile so that the mouth stayed neutral as intended. In between photos, I had a permanent smile.