Post #364
I was going to post some funny (I think) pictures today, but I left my camera at school. This picture was stolen from Rachel's Myspace Blog: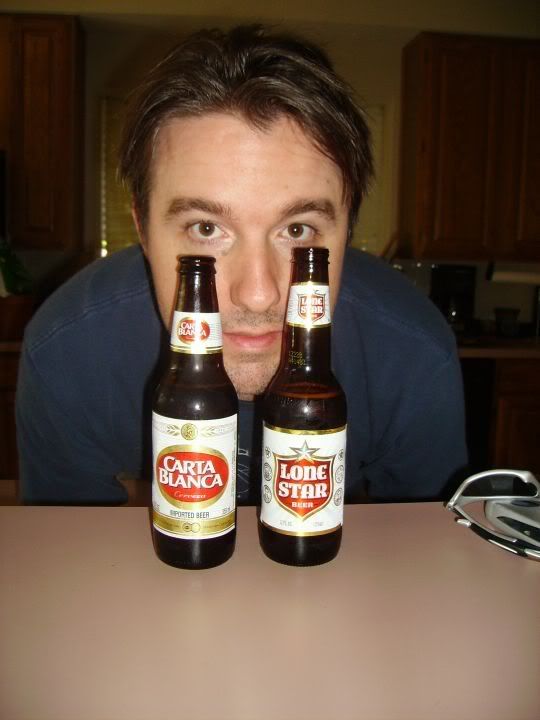 She notes- Did you ever notice that Lone Star and Carta Blanca look very similar? We call this shot "Tex-Mex."
I also stole this one from her-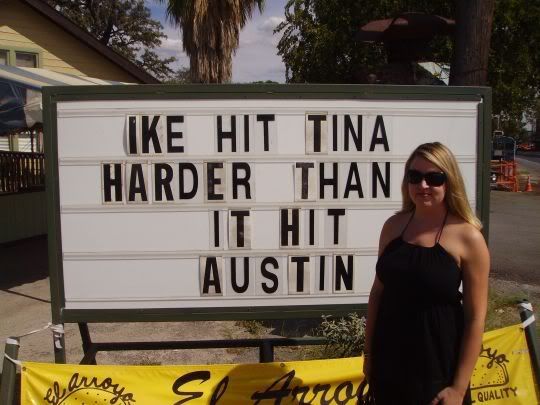 So true.
In other news:
I am going to be presenting at a national conference in November, two days after I present to a Deaf Culture Symposium at UT. Yes, I do feel important. I just wish I had more time to prepare.
Also, the national conference is in Houston. I wish it were somewhere cool like New York. Oh well.
I am drinking this new wine by Yellowtail called "rose". It tastes like strawberries and pepper. Very good….it is to be served chilled. Yum!
I need to buy or borrow a digital video recorder so that I can put myself on you tube. I totally want to show off my super amazing hula hoop skills. I still want to have a hoop making party, maybe in early November. Remember, go to
http://www.identi-tape.com/links.html
To order your tape if you want in on the fun. You can just use colored electrical tape as well but they don't offer it in sparkly purple.
The Black Keys after show is this Sunday! YAY! I am taking Monday off to recover. I know I'll need it.
Halloween is nearing. I am not sure what I will be. Suggestions are welcome.
My mom found out about my tattoo quest and said she would "kick my butt" if I got one. Can I be a rebellious teenager when I am 31 and get one just to spite her?
I totally know what I want to name my kids. A girl would be Adah (It means "adornment" got it from a White Stripes song but it is totally biblical and Hebrew in origin like my name) and Judah for a boy (got it from the bible – it means the praised one and is also of Hebrew origin. I have also seen it in the book-
The Red Tent
and it's the name of the dead husband from Weeds). I like names ending in the "uh" sound. What can I say? Maybe I should start calling my dog "Coopah"
Have a nice one.
That is all.