I won something!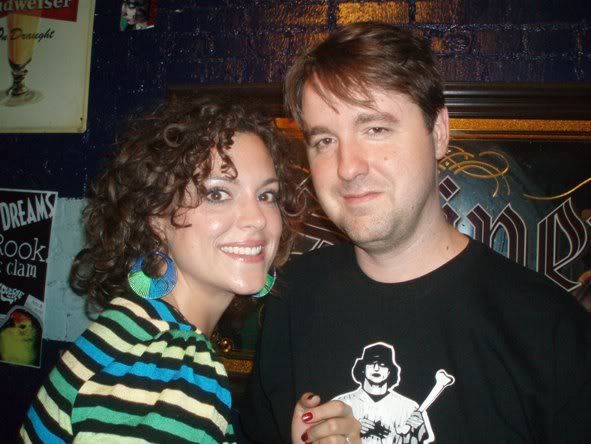 Saturday evening myself, Dale, Juan, Reyna and Dave decided to go see the Lions play at Trophy's. It was a benefit concert for this lady that had some sort of liver disease (sad). I decided to buy a $10.00 raffle ticket without knowing what the prizes were. I just thought it would be nice to "donate" to the cause.
Check out the Lions: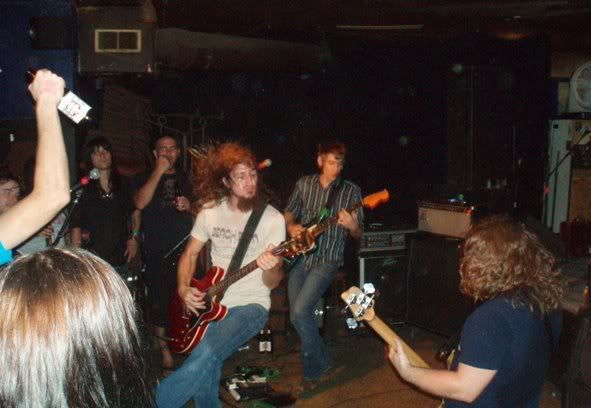 We watched as the Lions put on yet another amazing show. If you have not seen them, you really should. It's quite an experience.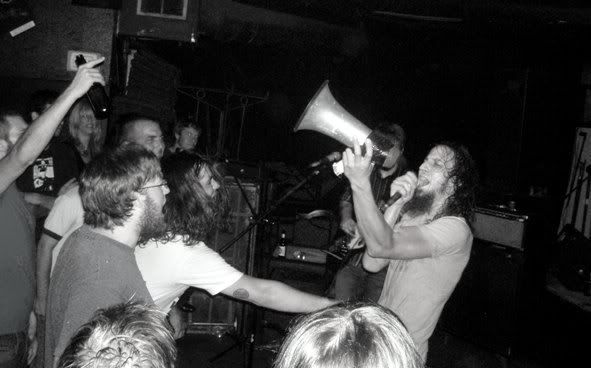 If you live in Lubbock, they will be opening for the Toadies on September 25th at the Lone Star Events Center.
It was Reyna's first time to see them and they totally rocked her eyes into the back of her skull.
Thankfully, she recovered. Juan was still recovering from his previous night out, thus the drunk eyes…
Any-hoo, after they played this chick started calling out the raffle winners. People were winning spa gift certificates, certificates to the movies and places to eat, certificates for tattoo's and other things that I can't recall.
I totally won a certificate for a $60.00 tattoo. It was the lowest priced tattoo to be given away, which is probably good for me. If I won a $300 tattoo, I would probably go nuts.
The funny thing is that I was just thinking about if I would ever get a tattoo two days before I won the sucker.
I am going to get the word "Awesome" in Chinese characters across my back.
Just kidding, I am going to get a tribal arm band.
Not really, I am going to get a butterfly on my lower back.
(sorry if you have any of the afore mentioned tattoo clichés…you must have a sense of humor about it now if you do)
Ok, I don't know what I am going to get but I do think I am going to get something. Any suggestions?