As Seen on TV
I broke down and bought the ShamWow. If it weren't for Dale's favorite news reporter, Quita Culpepper, I may have never spent my hard earned money on such a product. She gave the ShamWow a good review on her news segment "Does it Work Wednesdays."
I trust Quita. How could you not trust somebody with that name? It's awesome!
Vince Offer, the spokesperson for ShamWow is simply amazing. I think he is better than the oxiclean/orangglo/mighty putty dude (Billy Mays). I like your Style, Vince.

Vince is now hawking a new product, the Slap Chop:
I doubt that I will ever purchase this product….even if Quita tells me to do so. That being said, I LOVE the commercial.
Here are some things Vince says during the commercial for the slap chop:
"Stop having a boring tuna, stop having a boring life"
"You're gonna love my nuts"
"Lifes hard enough as it is, you don't want to cry anymore"
"Guys were gonna make America skinny again one slap at a time." T
"tacos, fretacini, linguini,martini, bikini."
I am not sure what "Fretacini" is, but I want some.
I also purchased the Strap Perfect.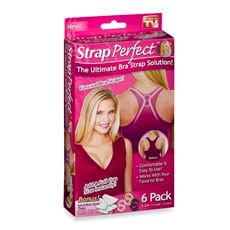 I have not tried it out, yet. I'll let you know how it works. Maybe Quita will discuss it this Wednesday.
Oh, check this out:
I told you Dale's water glass collection would grow to about 8 glasses before I took them to the kitchen. I broke down at 7.