Hide and go seek
The other day, I entered my bedroom just in time to see my dog's rear legs sliding under the bed. He has to soldier crawl under the bed, basically pulling his lower half with his upper arm strength. I am not sure why he went under...it may be because he was upset that I was about to take a bath. He does not like it when I do this because I can't play fetch with him. Any-hoo, he would not come out from under the bed so I ran and got his favorite toy to bribe him with.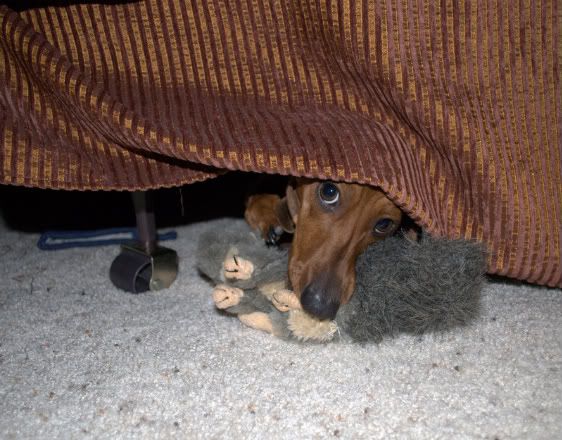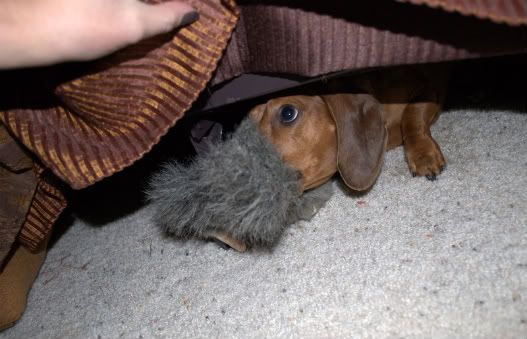 It worked.
Later on, I could not find him. I went from room to room calling his name to no avail. I checked the entire backyard but it was Cooper-free. It then dawned on me that he was probably in one of his favorite hiding places.
I crept into my bathroom, camera in hand, and lowered the laundry closet door...
Sure enough, he was in his cave amongst my dirty laundry.
He loves it in there. He opens the door all by himself and only needs to use his nose to push it open. Sometimes, he pretends that he can't get out and he will start crying until I open the door and save him. More than once, I have accidentally dumped laundry on him because I did not know he was in there.
Strange little guy.