The Hat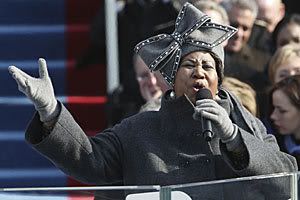 I LOVED the hat Aretha Franklin wore to the inauguration. That baby was only $179 bucks. I figured it would have been more.
Free.com
reports that "The heather-gray hat was done in wool felt. The sparkly things are Swarovski crystal."
I wish it were fashionable to wear hats to work because I would do so on a daily basis. I have enough of them, though not all of them work for me. Let's take a look at my collection, shall we?
The River Hat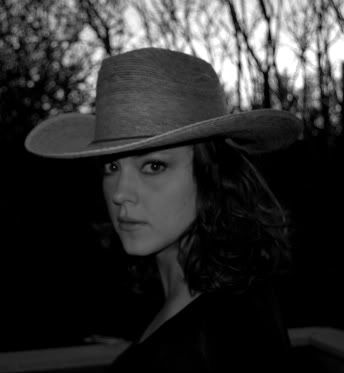 Almost Everybody in Texas owns one of these bad boys. Mine has a leather string attached that goes around your neck so that you won't lose it when your drunk ass is floating down the river.
The Italian
I got this puppy at a thrift store. The tag says "made in Milan." I love it and wear it at least a few times a year when it is cold outside. Hats really do help keep you warm. Though it is a myth that you lose 90% of your body heat through your head, capping that scalp is just another way to cover an exposed part of your body to keep it as warm as possible.
The Animal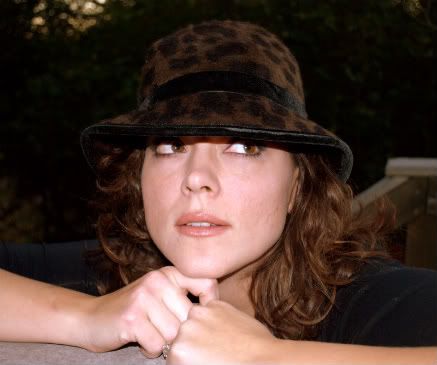 I have only donned this beauty two times. I absolutely love it and would wear it more often if I could. It looks great with an all black outfit and matching animal print shoes.
The Dullard
I don't think I have ever had this on in public. It was an impulse buy. Probably from TJ Maxx or something.
The Fan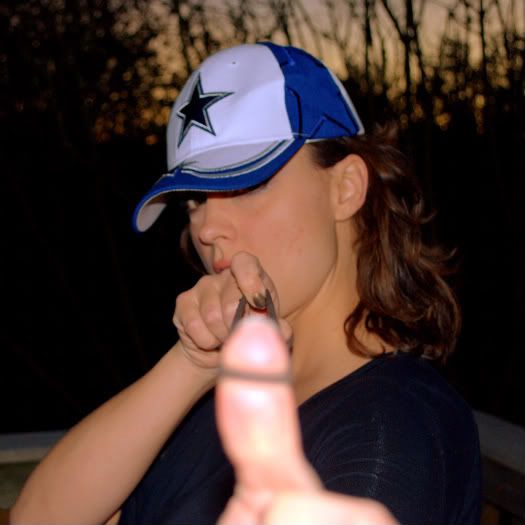 Josh Johnson gave me this cap on my 30th birthday. It is good for when my hair is a mess and I just want to run to Starbucks without doing my do.
The Man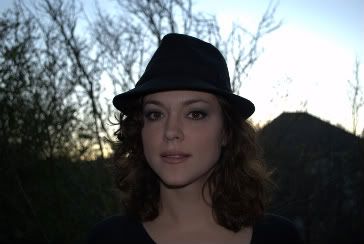 I bought this one to compliment an outfit comprised of a black vest, black pants, and converse. I was trying to dress like a dude for this party I was going to. Josh and Dale had given me grief for wearing dresses all the time so I thought, "WELL I'LL SHOW THEM!" It's not my favorite hat. I don't think it really looks good on me.
The Coffee Shop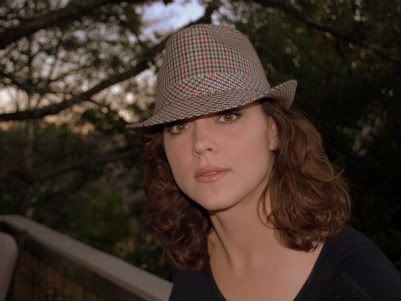 This is my most recent hat purchase. It's so-so. Not my best find.
The Kangol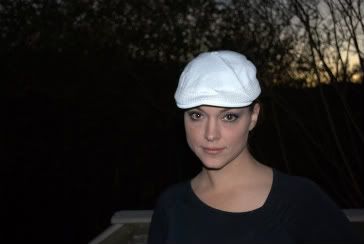 I REALLY wanted this hat to work for me. It was another thrift store find. My buddy Danny and my buddy Jeff can both pull off this look so well! I think this one is too small. They can't all be winners.
The Britney (aka, the "I am too old to pull of this color")
Raspberry? Hot Pink? Fuschia? I don't know what color it is but it is not the color for me. I am 31 for Pete's sake! I did wear this one back in my 20's. I think I will give it to my 18 year old niece. It is just not age appropriate...thank you Clinton and Stacey.
La Catrina
This is the had I modified for my most recent Halloween costume. I painted it black and added the flowers and feathers. It is undeniably awesome. How awesome would the world be if I could get away with wearing this to work?
Here is the costume: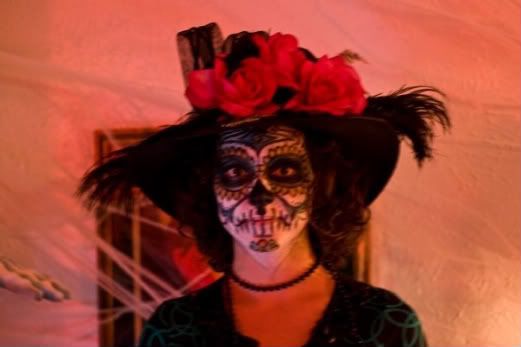 I know you have seen it before. What-evs.
I am sad to say I can not find my most favorite little black hat. I know it is in the house somewhere. I got it from Express ages ago and it still rocks the planet Earth.
Thank you for taking the time to look at my hat collection. Yes, somebody did figure out how to work the self timer on her camera.