PJ's B-day Part Five: Wrap it up
I have just a few photos left from the Magical night that wasy PJ's 30th b-day.
Take a look at this one and ponder what is going on:
Look at Pretty Kristi:
Here is Pretty Kim:
And Pretty Chad:
I offer you a side view of Dale's awesome beard:
Leslie and Kim manage to look cute though this picture was taken after many of those iced tea flavored vodkas were consumed: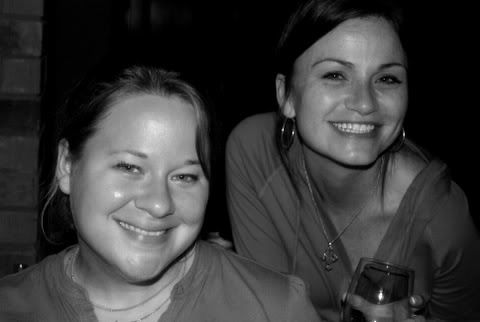 Three:
Hugs
Looking good:
That is it. Hope you all liked it.
In other news:
Hacienda is playing Antones this Friday. They are opening for Alejandro Escovedo. I'll be going.
My last day of school is this Friday. Nice.
Is it strange that my new dog, Charlie, is missing several of his lower teeth and nobody knows why?
I like to eat...eat, eat, eat. I like to eat, apples and bananas.
Hoping to have the hoop party in a few weeks. We are trying to hammer down a date. Big-Lar is going to let us host it at his house. He lives on a golf course which means we will have all kinds of room to groove.
That is all.