What's going on?
Hello, good to see ya again! Let's jump right in to what has been going on, shall we?
Dale, Juan, Josh, Tirzah and I went to Antone's last Saturday to see Dan Auerbach and the Fast Five perform.
Juan really was happy to be there, though he may not look it in this particular photo.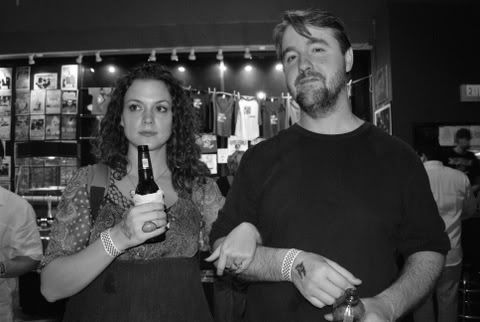 The first band was White Dress. The lead singer had a great voice. Tirzah noted that she sounded like Hope Sandoval from Mazzy Star and I had to agree.
Next up was Rodriguez.
This cat has been around writing and performing since the late 60's. He has been referred to as "The Hispanic Bob Dylan" and, again, I have to agree. I really enjoyed his performance.
Strange picture. Love the tambourine.
Speaking of strange pictures, here are a few more: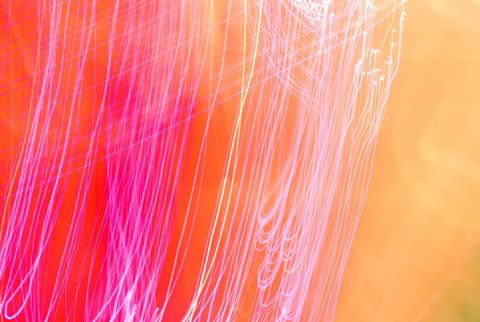 Lights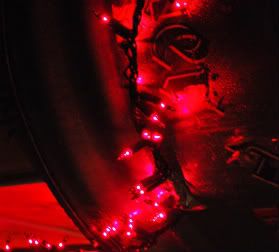 Can you see the face in this picture?
Really, it's a flipped image of the beer tub seen here:
I came close to getting cut by a cougar because I tried to give her boyfriend a high five. She had to be around 43 while he was probably 28. Odd. Can you blame me for trying to make friends with those around me? I usually do this at the concerts I attend. It typically makes for a better experience. I'll remember to keep my eye out for cougars the next time I try this technique.
Dan and the boys played a great set. I swear, Rene Villanueva and Patrick Hallahan could bottle their energy and sell it. They would make a fortune. It's great when the musicians seem to be having as much fun as the audience. Dante Schwebel was doing justice to that beautiful black Gibson of his. Abraham Villanueva sheared his beard down but, unlike Sampson, cutting his hair did not diminish his masterful power over those keys. Jaime Villanueva brought the beats and made sure you stomped your feet.
Dan's voice is just wonderful. Totally unique and truly talented, that man. He mentioned the
Bill's Place
show right before the band tore into Street Walkin'. I yelled out, "Bill's Place" and this fella next to me was like, "WERE YOU AT THAT SHOW? SO WAS I!!!" Awesome.
When the set was over, I went to the bar to close my tab. Would you believe that Patrick Carney of The Black Keys was standing a foot away from me doing exactly the same thing? Believe it, sista. I did not say hi because I am a puss. A big-ol'-puss. Speaking of The Black Keys, how excited am I about their new project,
BLAKROC
?
Very.
After the show, we walked a mile in the rain (sans umbrella) to the car. Soaked, but not muddy, we were in good spirits. It was a good night.