Stuffing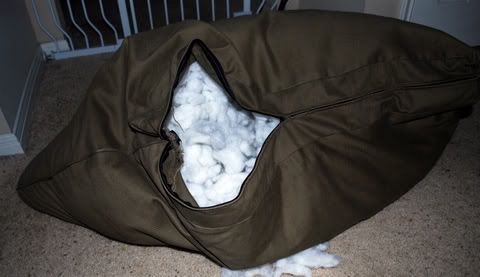 Imagine that you spent all morning running errands. You arrive home with relief. All you can think about is sitting down with a good book and a tall glass of ice water.
Instead, you enter your house and find yourself in the middle of a crime scene.
They did it again! Instead of ripping up a pee pad, they tore into a couch cushion.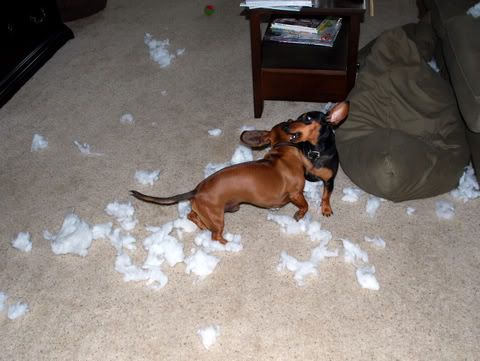 The stuffing was everywhere and it took forever to pick it all up.
Cooper must have felt guilty because he started to help me with the clean up.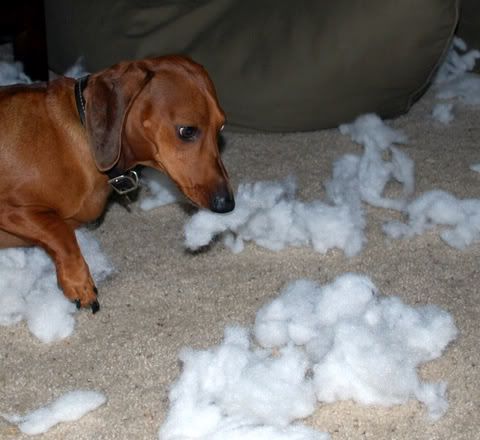 In other news:
Ukuleles are fun.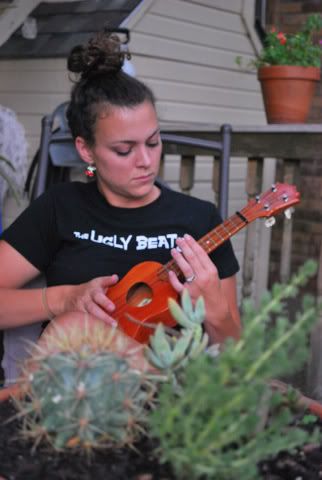 Look at my hair! I put it on the top of my head when I am hot. It looks ridiculous, I know. Let's all point and laugh at the weird girl.
Dale and I are going to go see Inglorious Basterds at 3:00 today. I'm sure it will be good if not awesome.
That is all.