Big Show
The last arena concert I have attended (before going to the one I will soon tell you about) was The Red Hot Chili Peppers/Foo Fighters back in 2000. I saw Tom Petty at the Verizon in San Antonio a few years after that, but that show did not seem like an arena show. Maybe it was because I was close to the stage and the Verizon is an outdoor arena. Whatever the case, It's been 10 years since I have been to an indoor arena show.
Why, you may ask? Because arena shows suck.
Just kidding. That was a bit harsh. Really, it's because I have mad love for a good rock show at a small-to-medium sized club or venue. In a club setting, you have a good chance of getting right up to the stage (if that is where you want to be). Dancing is a must. The energy is usually great. There is not so much flash. It's more about the music than the costumes. I can't necessarily say the same things about arena shows.
They are two different animals....I know this.
I just strongly prefer one over the other.
Having said that, I broke my "no-arena-shows" streak of ten years and attended a Lady GaGa concert.
*gasp*
See, I have this friend named Clint. Clint lives in Lubbock which means I hardly get to see him. When I see him, it is because I have traveled to Lubbock. He has not been to Austin since god was a boy. Clint loves Lady Gaga. Clint and I have a friend named Amy and she lives in Denton. At Clint's request, Amy purchased three tickets to see Lady Gaga in Dallas. One for her, one for CLint, and one for me.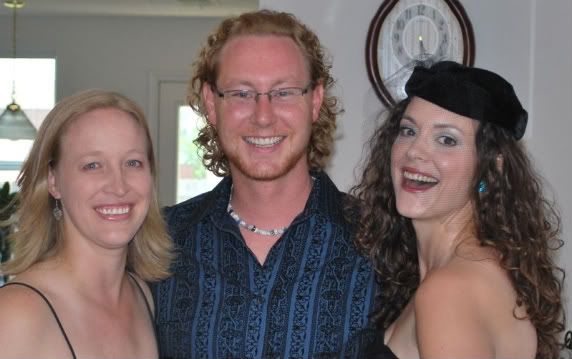 Amy, Clint, and Sarah
Amy, like myself, was not a Lady Gaga fan. It's not like she hated her...she just did not care about her one way or another. However, Amy and I are both HUGE Clint Fans so to big show we went.
I heard that some people dress up for Lady Gaga's shows. I love dressing up. I did not know if Clint and Amy were going to dress up in costume, so I chose an outfit that was relatively tame: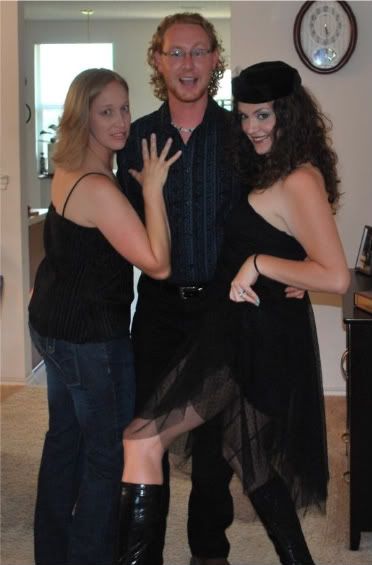 The hat is vintage, but I had to sew a new veil on it as the original one had mostly disintegrated.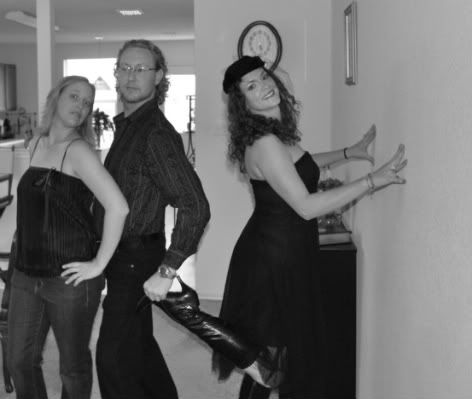 My get-up was pretty normal compared to some of the concert attendees. I'll show you those pictures and review the show (with pics) in my next couple of posts.