Macro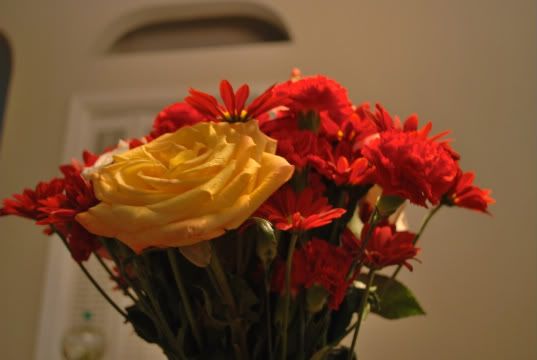 I have not had fresh flowers in the house for quite some time. Right now, the fall flowers are out and they are beautiful. I could not resist buying a few bundles while I was at HEB.
Take a tip from me and don't pay the extra money on a pre-arranged bouquet. No, no, no. Just buy the separate flowers by the bundle and mix them all up!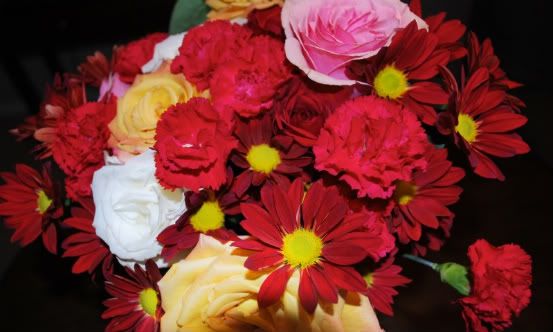 They seriously cheer me up. Now I know we always send flowers to our friends that are in the hospital.
I wish I could have them all over the house. I hear that Elton John spends a small fortune on fresh flowers.
And they are really fun to photograph.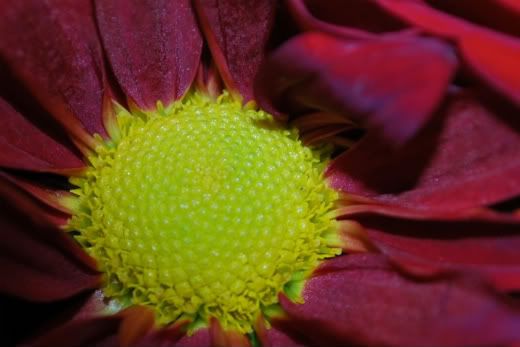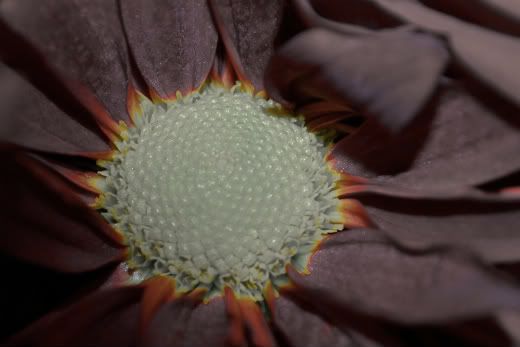 And even more fun to edit.
Flowers are evidence that God loves color.