Some
This is the giant bust of some guy in some office building in some city named Austin.
And this is am image of some guy named Dale driving some gal around.
And this is some dog named Charlie going on a walk after a rain.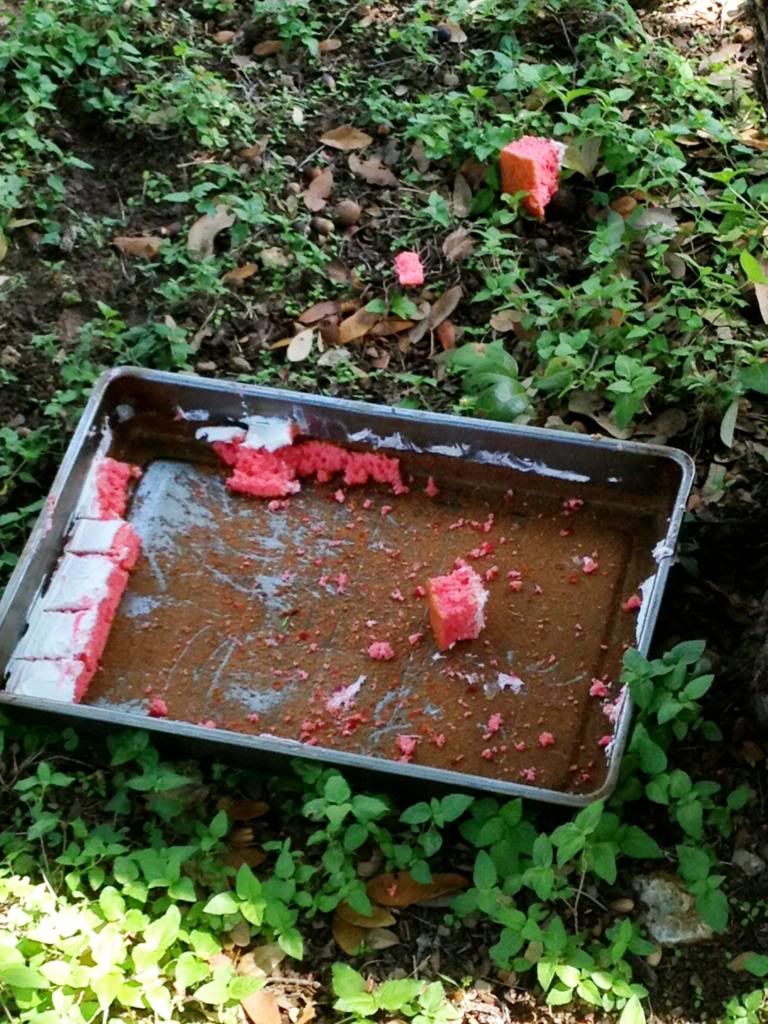 And this is a pan of strawberry cake with white icing found discarded on the ground at some place where I work.