The Brothers Lemon Perform Acrobatics
While staying as a guest at Casa de Lemon, Clint and Curtis (though he prefers to be called "Curt") entertained me with a display of their talent. I myself am a complete gymnastic blunder, which is why I have decided that I am going to become a contortionist…much to my husband's delight. SO, get ready for another series of pictures!!!!!!!!
First, Curt did some lovely backflips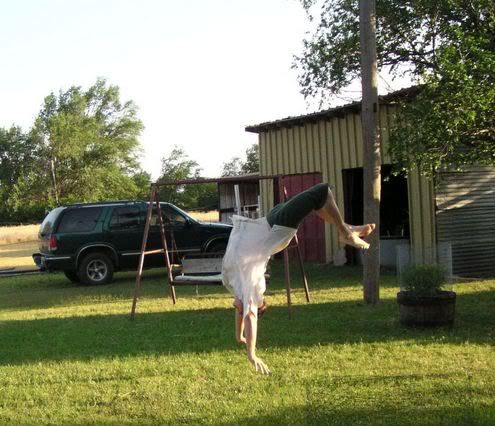 Then, Clint decided to do a cartwheel. Curt did some as well but would not let me take pictures of him while in the midst of the action. "Sarah, let Clint do the cartwheel" he said.
Here is Clint:
Check out that toe pointing action!
Clint did one cartwheel after another in beautiful succession.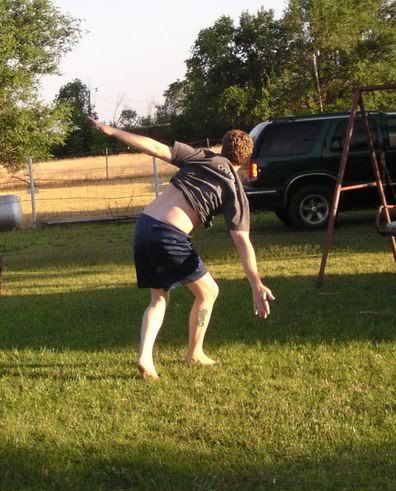 On his last Wheel of the Cart, Clint faltered ever so slightly on his landing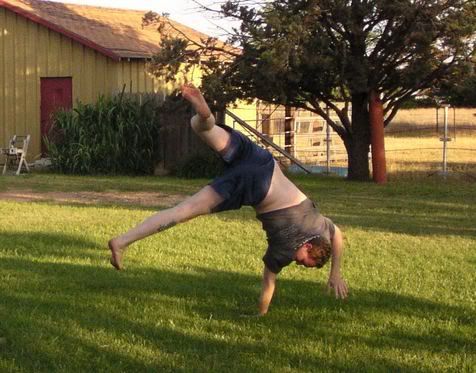 This is how he ended up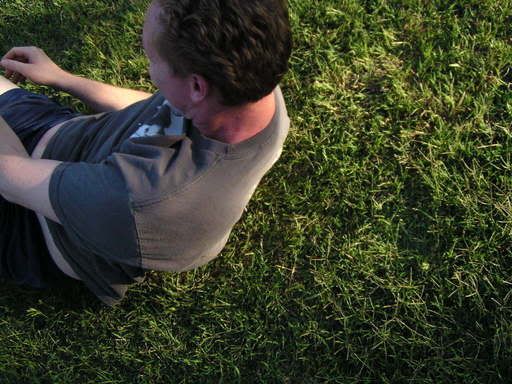 What a day.