The last halloween post
A comment from my previous post:
Anonymous said…
Please expand on the grl's costume that looks like a sexy road worker…I would like to see another one of her.
Ok, anonymous. Ask and ye shall receive. This is a different pic of her. I cropped all the other people out so that you could have a little "alone time" with this co-ed.

Here are the rest of the best from Halloween night: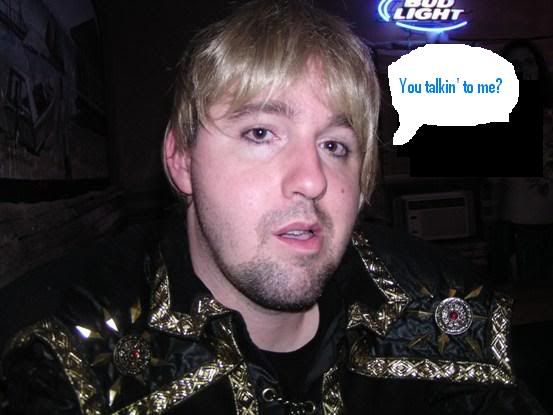 Dale will slap you (colin).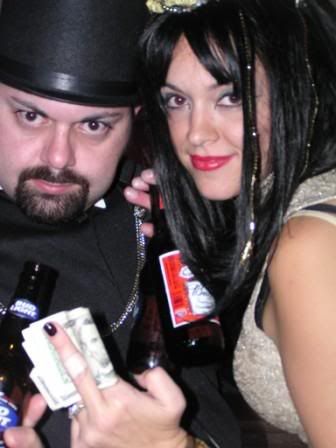 Danny buys a round of beers. Thank's Danny.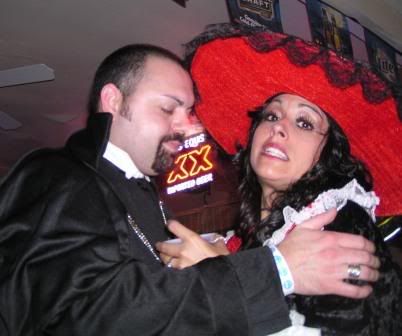 Oops! Did I catch ya'll at an awkward time?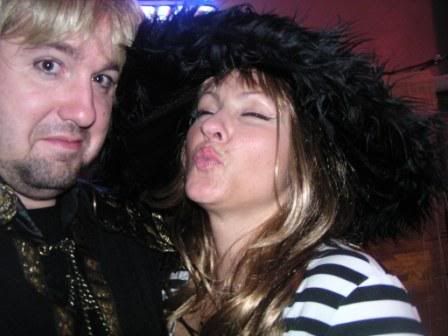 Fucking Dale. He always makes me laugh!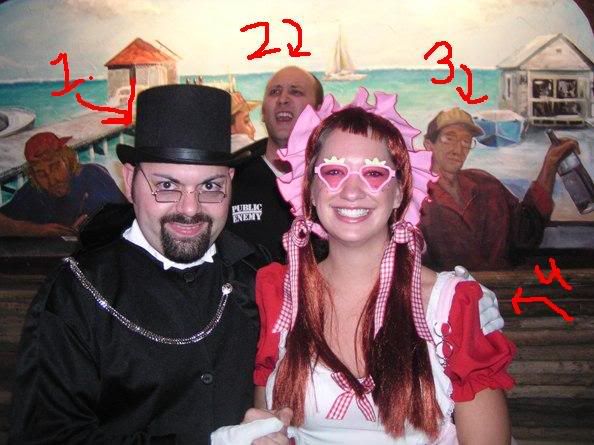 There are several funny things going on in this picture.
1. The scary look on Danny's face
2. Jeff blending in with the mural in the background
3. The actual guy that is part of a mural in the background
4. this gal rocked as Strawberry Shortcake (maybe not as funny as 1,2,and3)
This guy was dressed as the artist Bob Ross. You know, the "happy trees" guy.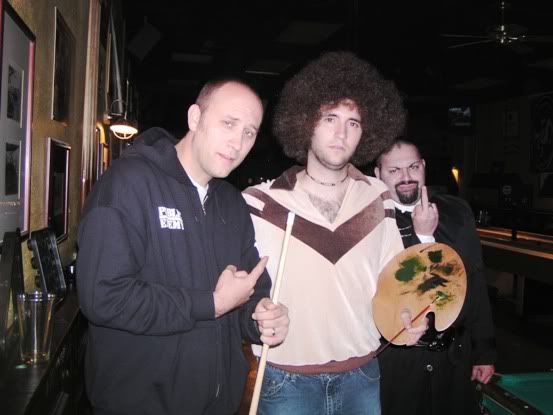 Check out Danny flipping the bird.
I have no Idea why Danny had such a problem with this guy. He was harmless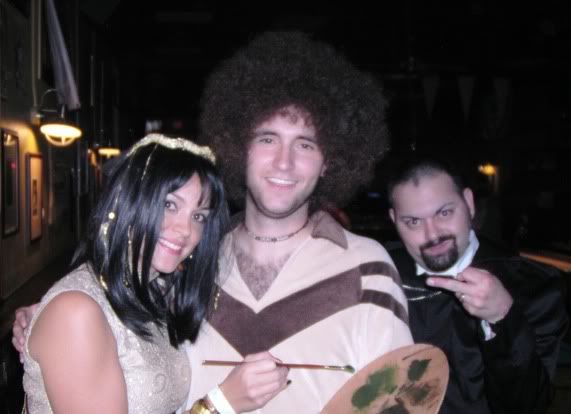 In the limo
Hang in there
We are loosing Danny!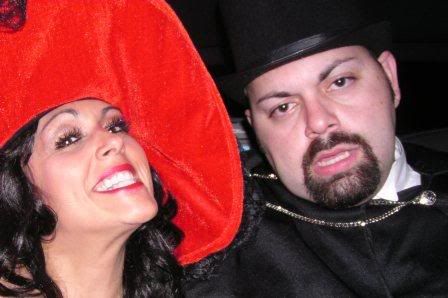 "aarrggh"
Classic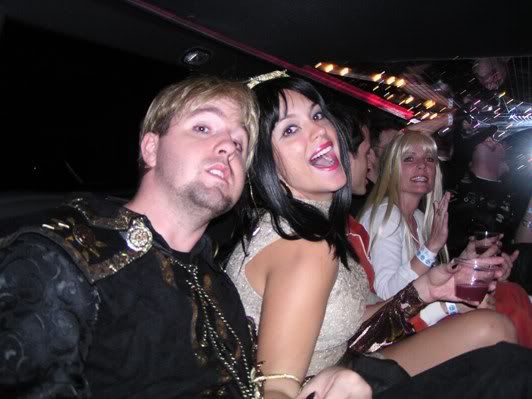 Singing some Poison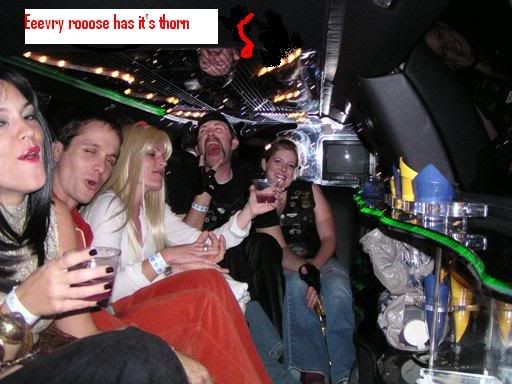 Coppin' a feel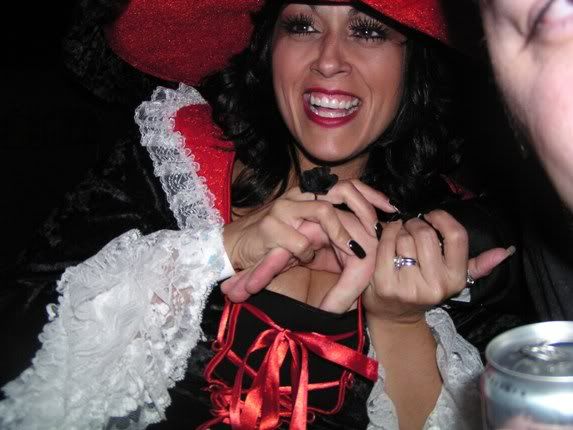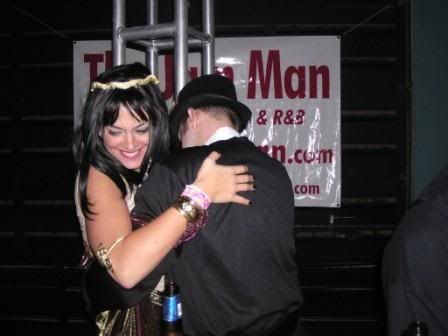 It started out so innocently
Things start to take a turn for the worse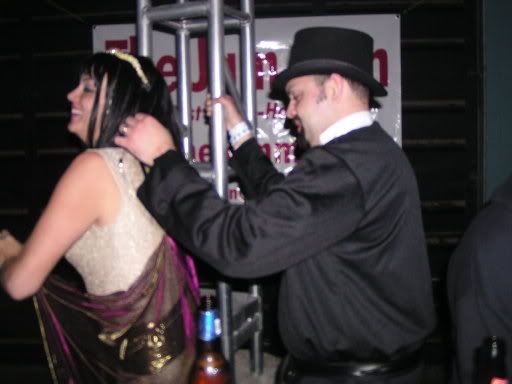 WHAT THE HELL!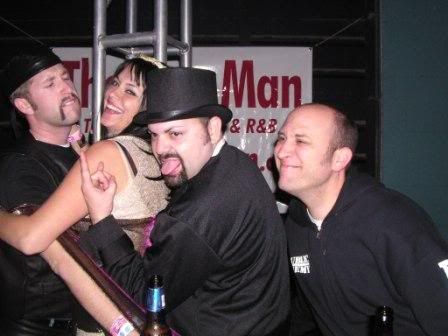 I still have bad dreams about this.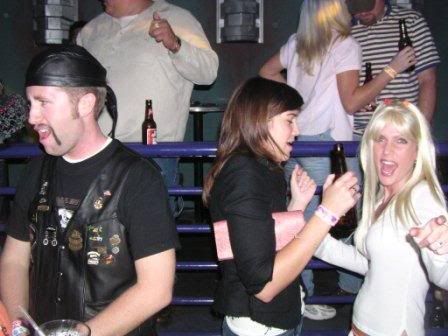 Cute
There has been a change in plans. I need to make one more Halloween post. THe last one will be shorter than the first two.
SOrry, I just have to get these pics out there. It heals my soul.
In other news...Grad school still sucks.
Good Day.