Pics, pics, and more pics
These are my favorite pics from the Halloween adventure.
I threw down some photo editing on some of them, like this one of J3ph: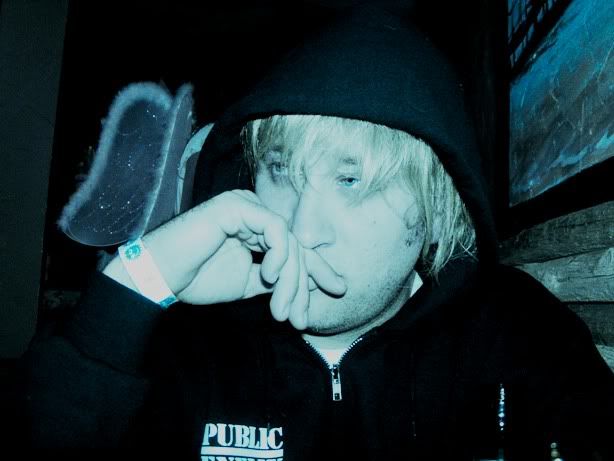 "the blue surfer" –he borrowed Dale wig (my wig, actually)
What are you looking at Danny?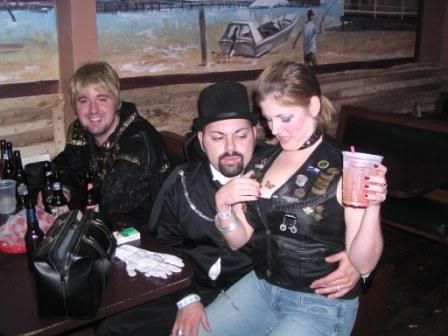 "Jack the Ripper's next victim"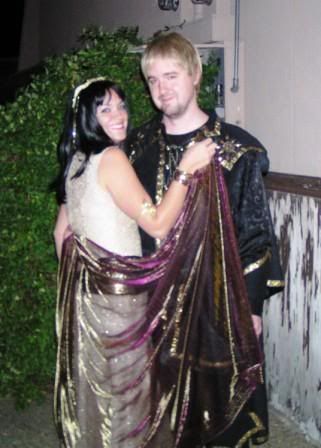 "The coolness of the cape"
I look like a 5 year old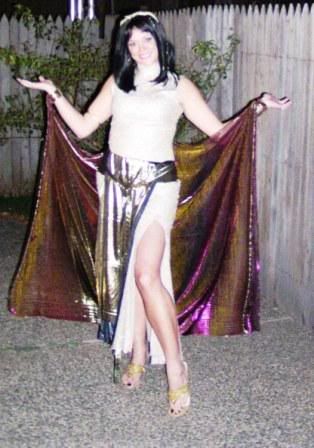 "coolness of the cape part two"
My bartender at Chimmey's. This guy was sooooo nice.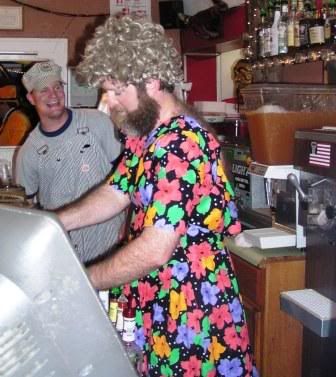 "an ode to back hair" (the beard and the back hair were all his)
It was only a hug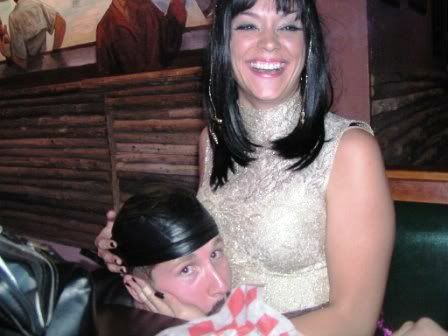 "Cleopatra's love"
There is no good explanation for this. (he looks to be in a great amount of pain and I look like I am enjoying the fact that he is in a great amount of pain.)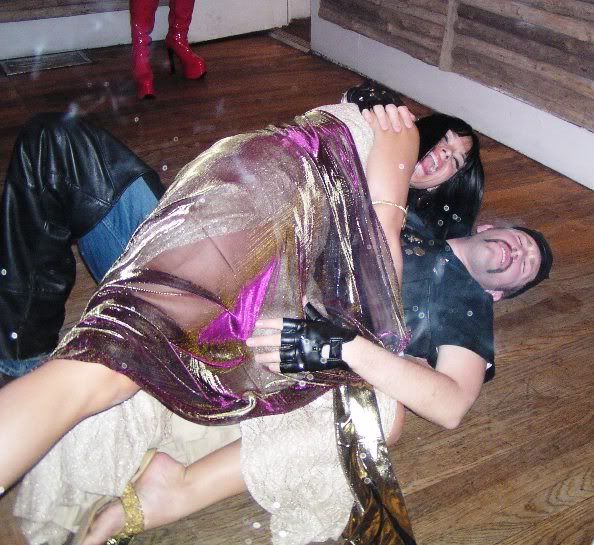 "Death of a biker"
Dale took this pic (no kidding).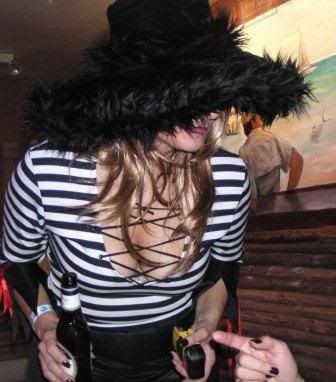 "Pamela's sister"
This is a two-parter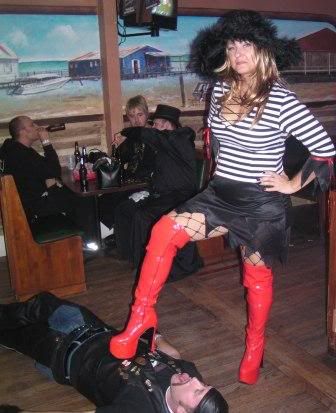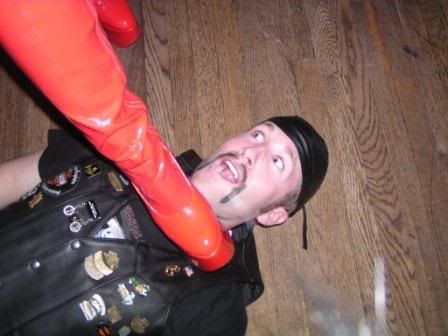 "Who's your mamma?"
Am I a giant or is Dina a dwarf?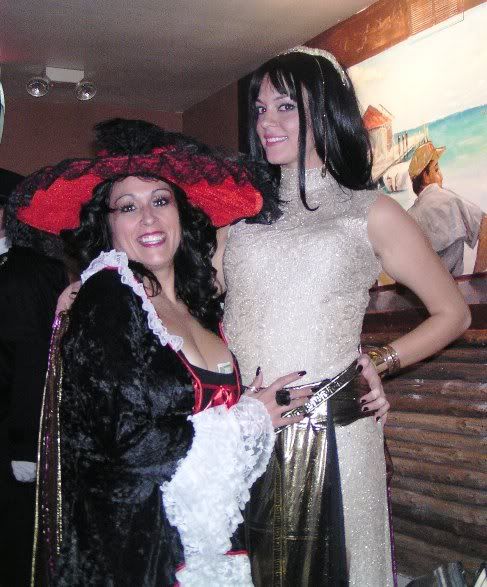 "height differential"
A few people I don't know:
I think colin will like these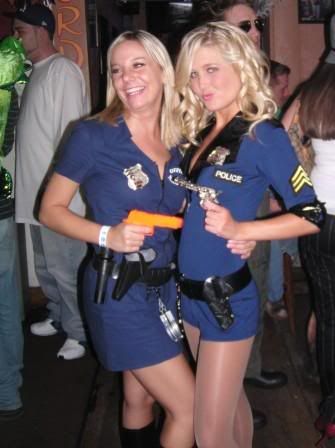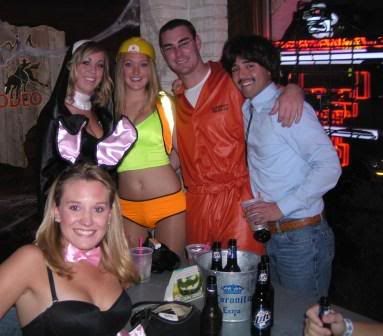 Here is one for the ladies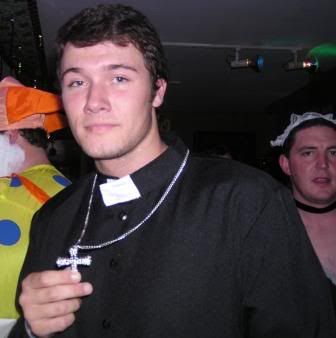 Amen!
Here is another one for Colin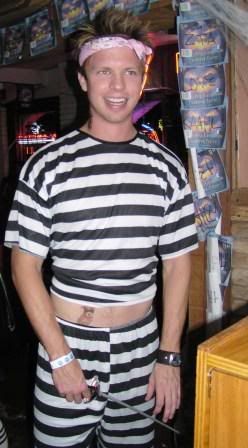 Prison Bitch
Ok, enough for now. I have some more pics to post from this series. Maybe I can show you them by the time Christmas roles around.
In the news of Sarah, school is kicking my ass right now. The projects, tests, and clinical work are all piling up. I really want to have a good thanksgiving break, but it looks like I may have to work through it. Oh well, I guess I won't have time to gain the usual 5lbs during the food filled holiday. That's ok. I plan on packing on the pounds during the semester break thanks to the "liquid diet" I will be initiating. And by liquid, I mean alchohol. And by alchohol, I mean Vodka Gimlets.
My new Mantra—"It will be over soon".
Toodles!