Can you play baseball in your house?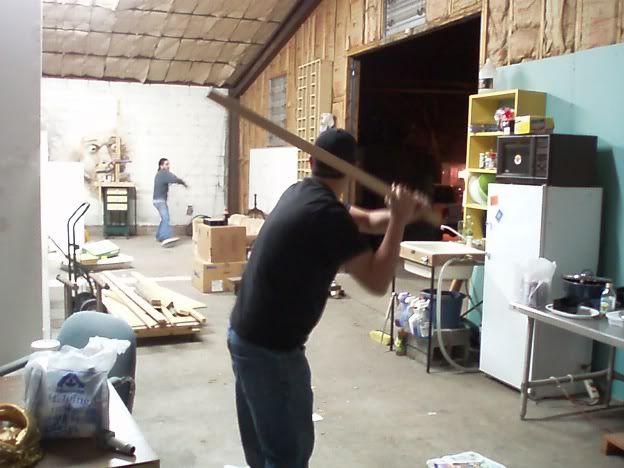 No, you can't….but Josh can.
Not for long though. He is moving to a new place in the same warehouse compound. It's a smaller space, but nicer.
This blog is not about Baseball. I just wanted to pull you in. Really, it is about being sick. Dale and I were sick for a few days. Well, Dale is still sick but I am feeling much better.
Remember in the 6th sense when that girl, played by a young Misha Barton, vomits in the little boy's Jesus tent and then she says "I feel much better now".
Do you remember that? I am sure that you do cause you have seen that movie 4 times. Ok, you have seen it 5 times….whatever.
Anyway, there is no point to remembering that. I just wanted to see if you did.
I love it when you start to feel better after being sick. You REALLY appreciate what it feels like to be normal. OH HAPPY DAY!
Speaking of Happy Day, I just found out that my friends Brent and Heather are expecting their first child. GLORIOUS!
That's all. Be happy that you are well.